What is a personal injury?

A personal injury case involves someone being harmed as a result of another person's actions. According to Utah law, there are a variety of situations that can lead to a person filing a personal injury lawsuit.

These include:

Accidents: When people are harmed as a result of another person's negligence or carelessness, they are typically deemed accidents. These can include slip and fall accidents, car accidents, medical malpractice, and various other cases.
Intentional acts: These situations can include instances where people are harmed by a person's intentional conduct. This can include a claimant filing a claim after being assaulted, stabbed, shot, or subjected to another intentional tort.
Defective products: There are instances where people are harmed by defective vehicles, consumer products, pharmaceutical products, medical devices, or other types of products that are defective.
Defamation: In Utah, injured parties are able to file lawsuits against parties who used defamatory statements that caused them harm.

What are the most common accidents that lead to personal injury lawsuits?

People can be hurt due to negligence in a variety of situations. Some of the most common types of accidents that lead victims to file an injury claim include:

Car accidents
Premises liability accidents (dog bites, slip and fall, etc.)
sports accidents
Truck accidents
Snowmobile accidents
Sports injury accidents
Rideshare Accidents

If you were injured as a result of the actions of another party, our law firm can help you with the claims process to get compensation and receive justice.

Is it necessary to file a personal injury lawsuit?

After an accident, most victims are approached by the insurance company of the other party. Insurance companies will offer settlements to victims in order to avoid being sued. Victims who desire immediate cash settlements are often quick to accept these offers.

However, accepting an offer from an insurance company can prevent you from taking legal action in the future. Although you are typically able to accept this type of settlement and avoid filing a personal injury lawsuit, you will not be able to recover the maximum amount of compensation available for you.

What do I do if an insurance adjuster approaches me?

After an accident, it is very likely that an insurance company will approach you and offer a settlement. Do not accept this settlement. Instead, you should seek the assistance of legal counsel. You may be able to collect compensation in excess of the amount being offered by the insurance company. It is important that you are able to cover the damages you face after your accident so you do not have to worry as much.

What type of damages can I recover?

If you are hurt in a personal injury accident, you are able to collect compensation for your economic and non-economic damages. This includes compensation for economic damages, such as:

Medical bills
Property repairs
Long-term care costs
Lost wages
Lost income over the remainder of your career had you been able to continue working

Additional compensation is available for economic damages, like:

Pain and suffering
Mental anguish
The loss of consortium
Loss of enjoyment of life
Permanent scarring
Disfigurements

At Jardine Law Office, our personal injury attorney can meet with you to discuss your case and help you better understand what damages are available to you. We will fight to ensure you get a full and fair settlement for your claim.

How much is my personal injury case worth?

Without reviewing the circumstances surrounding your accident, it can be challenging to determine how much you are going to recover. In general, accidents that result in severe and life-altering injuries generally result in larger verdicts and settlement offers than minor accidents. Courts take various factors into consideration when determining how much a case is worth. Some factors include:

The types of injuries a victim suffers from.
How the injuries impact their ability to work and perform various tasks.
The quality of life a victim has after their accident compared to their quality of life prior to the incident.
If the injuries require long-term treatment that will result in high medical bills.
Who was involved in the accident.
How long you will deal with lost wages from your accident.

Our personal injury attorney can meet with you to discuss your case and determine the value of your claim.

Are there caps on the amount of damages I can recover for my lawsuit?

In Utah, there are various limits on the damages that victims recover from personal injury lawsuits. However, limits are only imposed on the amount of non-economic damages victims can recover for medical malpractice cases.

Utah Code Section 78B-3-410 provides that victims are able to recover up to $450,000 for non-economic (pain and suffering) damages for medical malpractice cases for incidents after May 15, 2010.

What is negligence?

In a personal injury case, negligence is the failure of a party to exercise reasonable care. Negligence indicates that a person failed to act as a responsible person would under the same circumstances. It is imperative that you are able to prove negligence or you will not generally obtain a desirable verdict on your personal injury claim.

You must further demonstrate that the negligence of the defendant caused your injuries and damages. A skilled personal injury attorney in Salt Lake City can help you prove all of the elements of negligence that existed at the time of your accident.

Who will pay my medical bills while I wait for a settlement?

You are responsible for all of the accrued medical expenses resulting from your accident until you recover compensation. In some instances, insurance companies will cover the costs of care you receive.

There are also some medical providers who are willing to make payment arrangements or provide services to you while waiting for your lawsuit to conclude. Our lawyers at Jardine Law Office can help you find reliable medical professionals to ensure you are able to get the care you need.

Utah is a "No-Fault" state. What is a no-fault system?

Under state personal injury law, no matter who is at fault for a car accident, those harmed recover the first $3,000 for medical expenses from their own insurance companies. This is dictated by the Personal Injury Protection or PIP Statute.

Your own insurance company will provide you with the compensation you need to cover some of your damages resulting from a car accident. However,  if the damages you suffer are greater than $3,000, you will be able to file a personal injury claim to recover further compensation for your damages and to help pay medical bills.

What is comparative negligence?

Utah has a comparative negligence law in place that states that a person is able to file a lawsuit against another person to recover compensation for damages so long as the claimant is not more than 50% at-fault for their accident.

If you are less than 50% at fault for your accident, you are able to recover compensation for your damages. It is important to note that the percentage of fault you are assigned for your accident will reduce the total damages you recover.

How can I get my vehicle repaired after a car accident?

After a motor vehicle accident, you will need to report the property damage to your vehicle to your own insurance company as well as the insurance company of the at-fault driver. An insurance adjuster from the other party's insurance will contact you to move forward with obtaining repair estimates so you can get your vehicle repaired quickly.

Your claim for your vehicle repairs will be resolved much faster than the claim for your personal injuries. This allows you to get your vehicle repaired or replaced in a timely manner so you are able to get back on the road quickly.

How long do I have to file a personal injury case?

In Utah, victims of personal injury accidents have up to four years from the date of the accident to bring a personal injury claim to court. If you fail to file a claim within the provided statute of limitations, you may be unable to pursue legal action against the at-fault party.

If the case is filed against the Utah state government, the statute of limitations is shortened to one year from the day of the accident. If your claim is denied, you have one year from the date of the denial to file an appeal. Working with our experienced personal injury attorneys in Utah will ensure your case is filed within the applicable statute of limitations.

What is mediation?

Mediation is a settlement conference that takes place before going to trial for a personal injury claim in Utah. During mediation, the claimant and the defendant, along with their attorneys, will meet with a mediator. The mediator is usually a retired lawyer or judge.

The mediator will listen to both sides of the argument and act as a neutral party to help resolve the conflict. If the two sides are not able to come to a settlement agreement during mediation, then the case will proceed to trial.

Will I have to go to court for my personal injury claim?

If your case is not able to be settled through negotiation, then it will need to go to trial. If the case does go to trial, you will have to go to court for the hearing dates. It is important to recognize that the majority of personal injury cases are able to be settled without going to trial.

How long will it take to recover compensation for my case?

Each case is unique. For this reason, it is difficult to determine how long you will have to wait to recover compensation for your claim. Cases that are more complex tend to take longer. Some cases can be resolved in months whereas others can take several years to reach a settlement offer or a verdict. If the case goes to trial, it will take a lot longer than cases that are able to settle ahead of a trial.

Who can be held responsible for my injuries?

Following an accident, you are able to file a personal injury claim against the party that acted negligently and caused the accident to occur. However, it is important to know that every case is different. There are instances where other parties can be held liable as well.

For instance, manufacturers, designers, and even retailers can be held liable for defective product accidents. In truck accidents, the drivers, trucking companies, cargo companies, or even the manufacturer of the vehicle can be held accountable.

Our lawyers can meet with you to discuss your case and help you identify all liable parties to take legal action against.

How can a personal injury lawyer help me?

An experienced attorney can provide an array of benefits when it comes to filing a legal claim after being harmed. A personal injury lawyer can take all of the legal work off of your hands as you focus on recovering.

Our lawyers at Jardine Law Office have decades of combined experience. We will put our experience and knowledge of personal injury law to use to ensure you have the best chance possible of getting justice after being injured.

We will help you collect each recorded statement from witnesses, gather medical records, and file your legal claim in a timely manner. We strive to help each injured person we work with get justice and collect the monetary compensation they deserve. Our team is committed to helping you make an informed decision and recover damages for your case.

If I have no money, can I still hire an attorney?

Yes. As a victim of an accident, you do not need to have any money up-front to retain legal counsel. Our lawyers at Jardine Law Office handle personal injury claims on a contingency fee basis. This structure allows clients the flexibility of retaining legal assistance from our experienced personal injury lawyers that will fight to help them get justice.

After we receive a winning verdict on your behalf, our lawyers will keep a percentage of the recoveries. The fees and costs of your case will be discussed during our free consultation so you know what to expect moving forward.

If a lawyer refuses to take my case, does that mean I do not have a valid claim?

No! A lawyer can refuse to accept a case for a variety of reasons. There are many instances where cases are turned down by lawyers due to a lack of experience and resources. Our Utah personal injury lawyers will meet with you at your earliest convenience to discuss your accident and ways we can help you.

My loved one was in an accident and ended up passing away. What can I do?

If your loved one was involved in an accident and ended up passing away from their injuries, you may be able to file a wrongful death lawsuit against the at-fault party. These claims are filed on behalf of victims who would have otherwise been able to pursue personal injury claims had they survived.

Who can file a wrongful death claim in Utah?

In Utah, there are three types of beneficiaries who are able to seek damages following the loss of a loved one. These include:

Immediate family members: These include the spouse, life partner, biological or adopted children, or other dependents of a decedent.
Financial dependents: These include any individual that was financially dependent on the decedent prior to their death. It is presumed that the decedent would have continued to provide financial resources for these parties had they survived their injuries.
Extended family: If immediate family and no financial dependents exist, extended family members may be able to take legal action. This can include any adult children, parents, or other relatives.

Immediate family is afforded precedence in wrongful death claims. This means that if anyone who is financially dependent or an extended family member of the decedent takes legal action, the immediate family members will be considered first.

What damages can I receive for a wrongful death claim?

After losing a loved one in an accident, you will be able to recover many of the same economic damages available for most personal injury lawsuits, including:

Medical expenses
Property repairs
Long-term care costs
Lost earning capacity

Additional rewards are available for economic damages, like:

Pain and suffering
Mental anguish

Additionally, you will be able to recover money for the loss of companionship, the loss of services provided by the decedent to you prior to their passing, and compensation for funeral arrangements. Our lawyers will fight to ensure you maximize the amount of money you receive for your claim.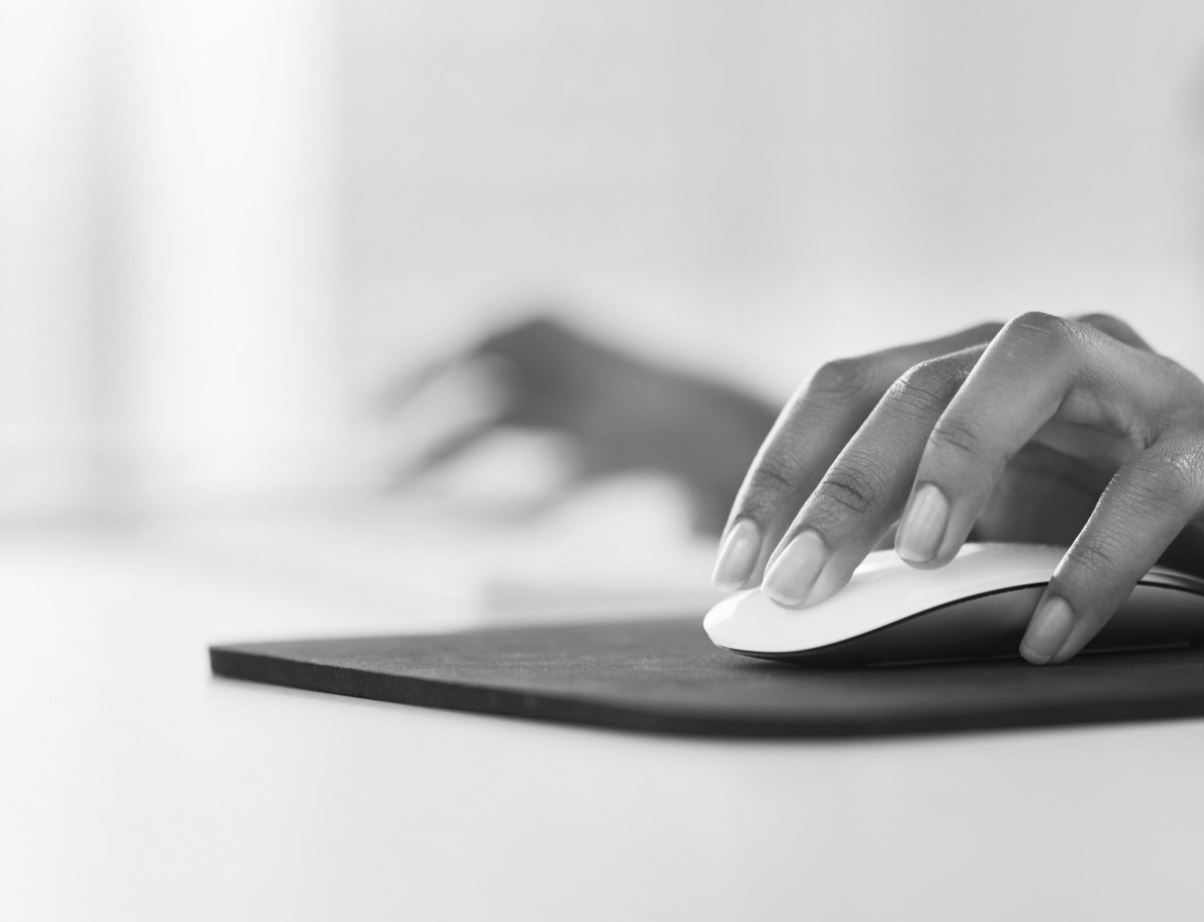 JARDINE LAW OFFICE CAN HELP YOU
If you have other questions and would like to speak with our Salt Lake City personal injury lawyers, contact our law firm at (801) 396-9993. We can provide you with a free case consultation to discuss your case. Our legal team is available to meet with you at your earliest convenience to discuss your case and the legal options available for you.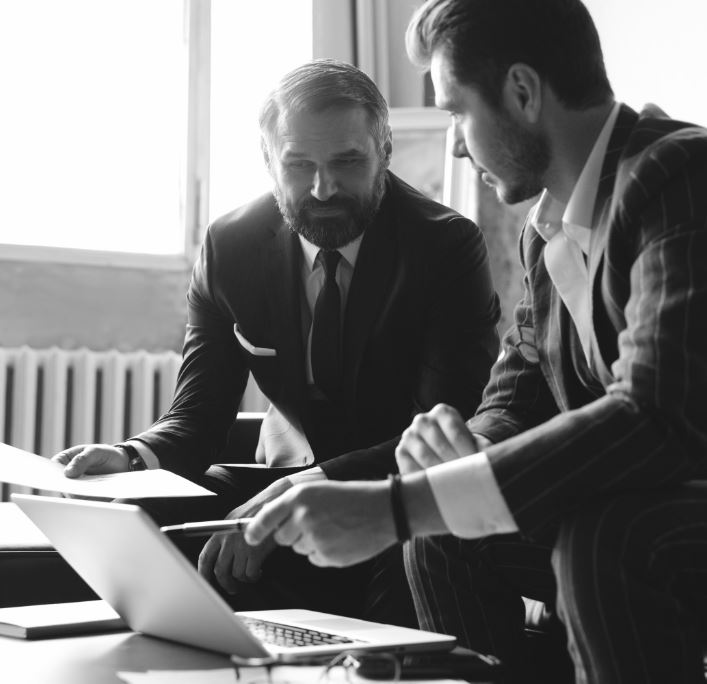 I felt like a priority from the beginning and highly recommend their counsel.

"Everyone was extremely helpful and I was able to talk to Joseph immediately after calling. He provided me with excellent advice and information for my case. I felt like a priority from the beginning and highly recommend their counsel."

They are honestly the best attorneys ever.

"I have been represented by Joseph and Peter 3 times already. They are honestly the best attorneys ever. They were really helpful and got me the best deals. They are really flexible and informative... 100% would recommend to anyone from small claims to criminal cases!"

Joseph and Peter are definitely who you want on your side.

"My family and I are so grateful for the hard work and talent that all was offered in my behalf. Having a scary situation made light by trusting in this law firm was the best decision my family and I made. They were always so prepared and confident. They were always kind and took the time to help me understand what was going on every step of the way. Joseph and Peter are definitely who you want on your side. You can be confident in their intelligence and ability to fight for you."
Work With Highly Skilled & Experienced Attorneys
Phone & Video Conference Services for Clients Who Prefer to Meet Remotely

We Offer Free Consultations - Se Habla Español

We Have An Aggressive and Comprehensive Approach For Each Case

Our Firm Has Been Serving Clients Since 2000

We Conduct Thorough & Complete Investigations
Get StarteD With A Free Consultation