Juvenile Crimes Attorneys in Salt Lake City
Over 70 million Americans are juveniles. Protecting our children from the endangerments and risks they will face in the world daily is a full-time job. As children grow into adolescence, they may be exposed to unwarranted influences from T.V., movies, music, news, peers, and all types of social media. As much as we may wish we could keep them from making mistakes, when they are faced with decisions of right and wrong, sometimes we can only protect them after the fact. All children should be treated fairly and not have to suffer the adult consequences of a mistake they have made as a juvenile. If your child is charged with a crime in Salt Lake City, contact Jardine Law Offices P.C. at (801) 396-9993. Let our expert litigators give you peace of mind knowing your child has the best legal representation possible.
It is hard to predict what kinds of criminal situations your child may find themselves in. Whether they are simply following the crowd or acting out, your child may be faced with a situation in which they are unprepared and make an error in judgment. Juveniles are more apt to find themselves in legal trouble for committing one of the following crimes:
Vandalism
Alcohol Offenses
Disorderly Conduct
Marijuana Possession
Tobacco Offenses
Curfew Violations
School Disciplinary Offense
Traffic Violations
Unauthorized Use of a Motor Vehicle
The Criminal Justice System does tend to penalize youth less severely than adults. However, do not let the fate of your child rest entirely on the courts without proper representation. Your child will need an attorney who will take their case seriously and protect their rights. Let Jardine Law give you this assurance. We will make sure your child is a priority and safeguard against undue punishments. Get started with our attorneys in Salt Lake City today by contacting us by clicking here or calling us at (801) 396-9993 for a free consultation.
Depending on their age and severity of the crime your juvenile has committed, your child may face very scary consequences that could have severe impacts on their future. These consequences can range from community service to years in a state or federal prison.
Possible Sentencing Options:
Community Service
Educational Workshops
Detention
Restitution
Alcohol/Drug Assessment
Curfew
Counseling
Drug Testing
Victim Awareness Classes
Victim/Offender Mediation
Peer Mediation
Jail Tour
Mentoring
Suspension of Driver's License
Home confinement
Juvenile Detention Facility
Probation
Fines
Jardine Law OFfices Is here to help
On average, 25 percent of all serious violent crime involves a juvenile offender. There are close to 200,000 youth entering into the adult criminal justice system annually. Do not delay finding your child's experienced legal representation. Our children deserve impartial and unbiased convictions. Time is always imperative. If your child needs legal representation for a crime he or she may or may not have committed, contact Jardine Law Offices P.C. Our expert litigators will guide you and your child through the myriad of obstacles you will find in our juvenile justice system. Your child's future is at stake. Do not hesitate. Call our law offices today at (801) 396-9993 or contact us for a free case evaluation.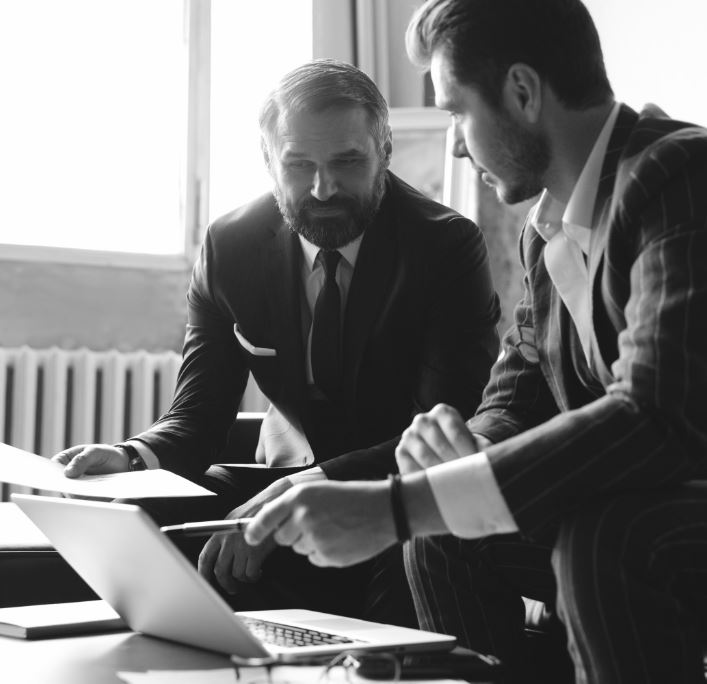 I felt like a priority from the beginning and highly recommend their counsel.

"Everyone was extremely helpful and I was able to talk to Joseph immediately after calling. He provided me with excellent advice and information for my case. I felt like a priority from the beginning and highly recommend their counsel."

They are honestly the best attorneys ever.

"I have been represented by Joseph and Peter 3 times already. They are honestly the best attorneys ever. They were really helpful and got me the best deals. They are really flexible and informative... 100% would recommend to anyone from small claims to criminal cases!"

Joseph and Peter are definitely who you want on your side.

"My family and I are so grateful for the hard work and talent that all was offered in my behalf. Having a scary situation made light by trusting in this law firm was the best decision my family and I made. They were always so prepared and confident. They were always kind and took the time to help me understand what was going on every step of the way. Joseph and Peter are definitely who you want on your side. You can be confident in their intelligence and ability to fight for you."
Work With Highly Skilled & Experienced Attorneys
Phone & Video Conference Services for Clients Who Prefer to Meet Remotely

We Offer Free Consultations - Se Habla Español

We Have An Aggressive and Comprehensive Approach For Each Case

Our Firm Has Been Serving Clients Since 2000

We Conduct Thorough & Complete Investigations
Get StarteD With A Free Consultation