Salt Lake City Violent Crimes Lawyers
Criminal arrests and charges can be devastating to your life and future. This is especially true when the offense you are facing is one that involves violence. Violent crimes are the most serious of all crimes due to their harm or threat of harm to human life. Law enforcement and prosecutors work aggressively to identify, arrest, charge, and convict anyone they suspect to have committed a crime of violence. Judges severely punish those who have been found guilty. You could be facing years in prison, heavy fines, and a future with a permanent criminal record that can heavily impact your ability to gain employment, housing, advanced education, and more.
When under investigation or accused of a violent crime, you need serious legal action. At Jardine Law Offices P.C., you can work with a team that knows what you are up against, how to develop a legal strategy in your defense, and who knows what works to gain optimum results. Our team has been defending individuals against all types of crimes since 2000. We have built an impressive record of wins for our clients and will work to do the same for you. Our job is to tenaciously protect your Constitutional right to due process and to ensure that your voice is heard.
What Are Violent Crimes in Utah?
Violent crimes are those that put others in danger of or actually cause injury or death. These crimes can include:
Assault with a deadly weapon
Arson
Attempted murder
Murder
Manslaughter
Negligent homicide
Sexual assault
Reckless endangerment
Kidnapping
These are crimes that are punished harshly in an attempt to teach you a lesson, protect the public, and send a message to others. They are generally charged as felonies that come with years in prison and fines that can reach up to $10,000. For instance, a first-degree felony charge is punishable by five years up to life in prison with fines of up to $10,000.
Convictions of these crimes may result in the judge ordering restitution to be paid to the alleged victim for any damages caused by the crime, such as property damage or other expenses. Victims of violent crimes may also file personal injury claims in civil court seeking damages, such as medical expenses, lost wages, and pain and suffering. Thus, you could be facing both criminal and civil court cases that can be overwhelming.
At Jardine Law Offices P.C., we recommend that you contact us as soon as you are under investigation for a violent crime so that we protect you from the outset, clear up any misperceptions by law enforcement, and ensure that your rights are not abused. It is best to refuse to agree to any interrogation without one of our attorneys by your side.
Because of the severity of consequences in violent crime cases, it is crucial that you have trusted representation from a firm that has a reputation for diligence, tenacity, and achieving positive outcomes. Call us today for a free case evaluation in which we can give you an honest assessment of where you stand and what we can do to help you overcome the charges you face.
Accused of a crime? Connect with Jardine Law Offices P.C. at (801) 396-9993 to arrange for a free case evaluation with a Salt Lake City violent crime attorney. Hablamos español.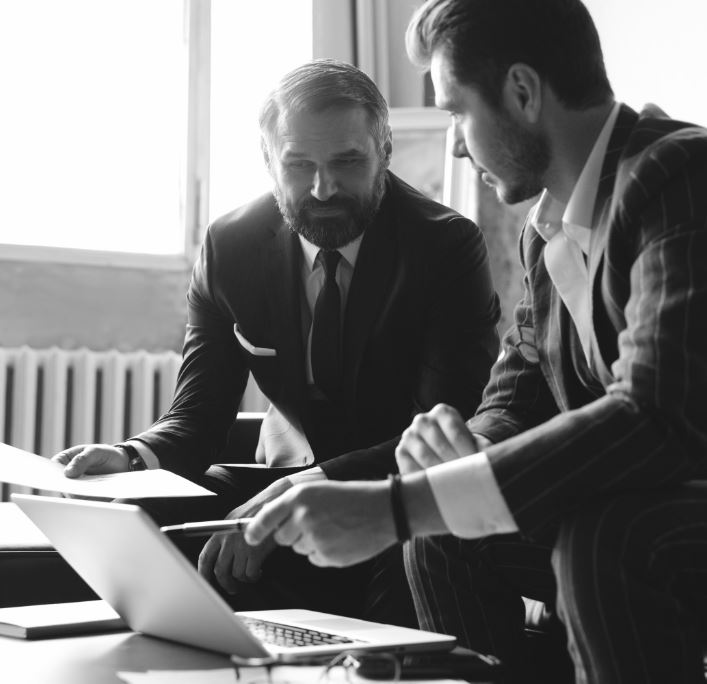 I felt like a priority from the beginning and highly recommend their counsel.

"Everyone was extremely helpful and I was able to talk to Joseph immediately after calling. He provided me with excellent advice and information for my case. I felt like a priority from the beginning and highly recommend their counsel."

They are honestly the best attorneys ever.

"I have been represented by Joseph and Peter 3 times already. They are honestly the best attorneys ever. They were really helpful and got me the best deals. They are really flexible and informative... 100% would recommend to anyone from small claims to criminal cases!"

Joseph and Peter are definitely who you want on your side.

"My family and I are so grateful for the hard work and talent that all was offered in my behalf. Having a scary situation made light by trusting in this law firm was the best decision my family and I made. They were always so prepared and confident. They were always kind and took the time to help me understand what was going on every step of the way. Joseph and Peter are definitely who you want on your side. You can be confident in their intelligence and ability to fight for you."
Work With Highly Skilled & Experienced Attorneys
Phone & Video Conference Services for Clients Who Prefer to Meet Remotely

We Offer Free Consultations - Se Habla Español

We Have An Aggressive and Comprehensive Approach For Each Case

Our Firm Has Been Serving Clients Since 2000

We Conduct Thorough & Complete Investigations
Get StarteD With A Free Consultation