DUI Marijuana Charge Attorneys in Salt Lake City
The perception of marijuana use has changed drastically in our country. Once demonized nationwide, marijuana use is now legal for recreational use in certain states. In fact, Utah borders a state where recreational marijuana is legal. While this new stance on marijuana is being embraced by more and more states every day, some states still have laws in place that can land you in serious trouble. Utah, especially, has marijuana DUI laws in place that can have lasting negative effects on your life.
As far as Utah marijuana DUI laws go, you could have used marijuana legally in another state, be sober at the time of arrest, and still end up with a DUI charge. And if you do receive a marijuana DUI charge, the consequences can be as severe as an alcohol DUI. Marijuana DUI charges can be disputed, but it takes an experienced Salt Lake City marijuana DUI attorney.
With over 15 years of experience, Joseph Jardine and Peter Goodall have lead many successful criminal defense cases. This experience is invaluable in DUI charges, as every detail of every proceeding counts. If you need help with a Marijuana DUI charge, Jardine Law Offices P.C. are here to help.
RECEIVING A DUI CHARGE FROM LINGERING THC
You do not need to be under the influence of marijuana to be charged with a marijuana DUI. THC, an active ingredient in marijuana, lingers in your system long after your last marijuana use. As you can imagine, this can potentially lead to you being charged well after the effects of marijuana were gone.
For example, you could decide to spend a weekend in the neighboring state of Colorado: a state where recreational marijuana use is legal. You decide to indulge in marijuana use while you are enjoying your weekend getaway. But you are responsible and stop using marijuana 24 hours before you are due home. After all, you wouldn't want any lingering effects of marijuana to impair your driving.
On your way home, you are pulled over for a routine traffic stop in Utah. You do not panic because you know you are sober. However, for whatever reason, has a suspicion that you could be under the influence. They ask to perform a sobriety test. Being sober, you agree. Unfortunately, their test leads to asking for a blood and urine sample. Considering the lingering presence of THC, you fail the test and are charged with a DUI even though you were sober at the time of being pulled over.
Experienced and Skilled DUI Lawyers
While this may seem like a horror story, it is a very real possibility. With that being said, you have options to defend against the charge. An experienced Marijuana DUI attorney will be familiar with the causes that can be defended against. First, the legality of the traffic stop must be determined. There is potential that an officer stopped you unreasonable. It is also important to determine if there were any signs of impairment outside of the tests performed. From there, it is essential to determine if the last time you used marijuana could have reasonably affected your driving. Whatever the case may be, it is vital that you have proper representation throughout. Call Jardine Law Offices P.C. to consult with Salt Lake City Marijuana DUI attorneys with the necessary experience to fight for you.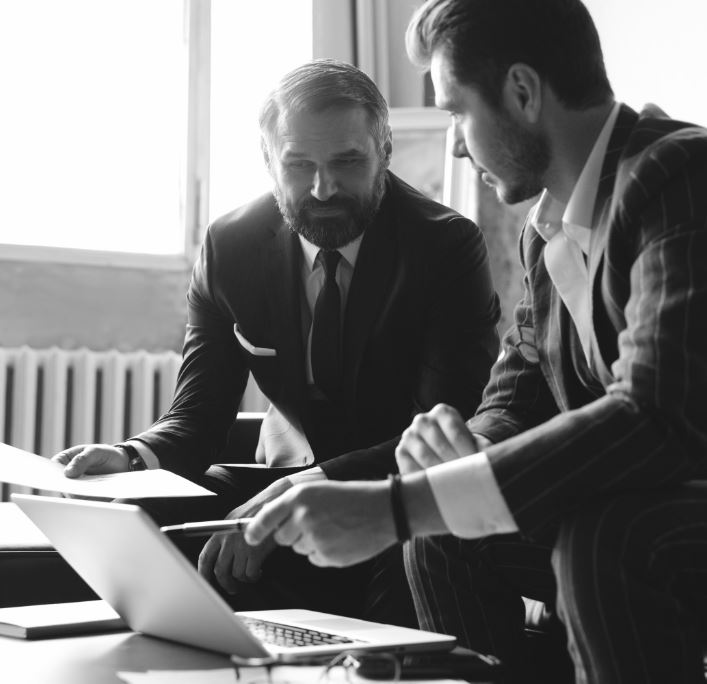 I felt like a priority from the beginning and highly recommend their counsel.

"Everyone was extremely helpful and I was able to talk to Joseph immediately after calling. He provided me with excellent advice and information for my case. I felt like a priority from the beginning and highly recommend their counsel."

They are honestly the best attorneys ever.

"I have been represented by Joseph and Peter 3 times already. They are honestly the best attorneys ever. They were really helpful and got me the best deals. They are really flexible and informative... 100% would recommend to anyone from small claims to criminal cases!"

Joseph and Peter are definitely who you want on your side.

"My family and I are so grateful for the hard work and talent that all was offered in my behalf. Having a scary situation made light by trusting in this law firm was the best decision my family and I made. They were always so prepared and confident. They were always kind and took the time to help me understand what was going on every step of the way. Joseph and Peter are definitely who you want on your side. You can be confident in their intelligence and ability to fight for you."
Work With Highly Skilled & Experienced Attorneys
Phone & Video Conference Services for Clients Who Prefer to Meet Remotely

We Offer Free Consultations - Se Habla Español

We Have An Aggressive and Comprehensive Approach For Each Case

Our Firm Has Been Serving Clients Since 2000

We Conduct Thorough & Complete Investigations
Get StarteD With A Free Consultation