SALT LAKE CITY JUVENILE THEFT CRIMES LAWYER
By definition, theft crimes are "the unauthorized taking of the property of another with the intent to deprive them of it permanently." Shoplifting and petty theft are two of the most common theft charges brought against juveniles. When being charged with theft, a minor can be charged with a felony or a misdemeanor. Each offense has different consequences. As a parent or guardian of a minor charged with a theft crime, it is imperative to have them represented in court by the most qualified attorneys.
The Jardine Law Offices P.C. will make sure your child has the best possible defense and is made a priority. A minor should not have to endure the consequences of a ruined future for a mistake he or she may have made. Contact our offices today at (801) 396-9993 for a free case evaluation. Schedule your consultation with a skilled local attorney.
Common theft crimes are:
Grand theft
Receiving stolen property
Petty theft
Embezzlement
Fraud
Shoplifting
Utah criminal statutes also include these theft offenses:
Theft by deception
Theft by extortion
Theft of lost, mislaid, or mistakenly delivered property
Theft of services
Theft of utility or cable television services
Theft of a rental vehicle
Penalties can include:
Release to parents
Restitution
Probation
Diversion
Counseling
Confinement or placement
Incarceration
Fines up to $100,000
Community service
Theft Charges could include:
Class B Misdemeanor Theft; property valued at less than $500
Class A misdemeanor Theft; property valued at more than $500 but less than $1,500
Third-Degree Felony Theft; property valued at more than $1,500 but less than $5,000
Second-Degree Felony Theft; property valued at more than $5,000
Whether or not a minor is charged with a misdemeanor or felony depends on the value of what was stolen, their intent, and the age of the minor. More than three-fifths of all youth arrested are referred to a court with juvenile jurisdiction. Depending on the circumstances of the crime, a child who is 14 years old or older can be charged with a felony.
CAN A PARENT OR GUARDIAN BE HELD RESPONSIBLE?
A parent or legal guardian can be held liable civilly. A parent/guardian is also responsible for monetary care while their child is in the juvenile justice program. Utah courts require parents and guardians to attend all court proceedings, provide transportation, and any other form of support the minor might need to fulfill his or her arrangement with the court. After the child turns 18, the records are not automatically expunged. The process for expunging a record is lengthy and sometimes complicated.
Being convicted of a theft crime can have serious negative impacts on your child's future. Your child will need experts on his or her side. As a parent, you will need to know what your and your child's rights and obligations are. Call Jardine Law Office P.C. today at(801) 396-9993 or contact us for a free consultation. We will work diligently to ensure your child's future is made a priority.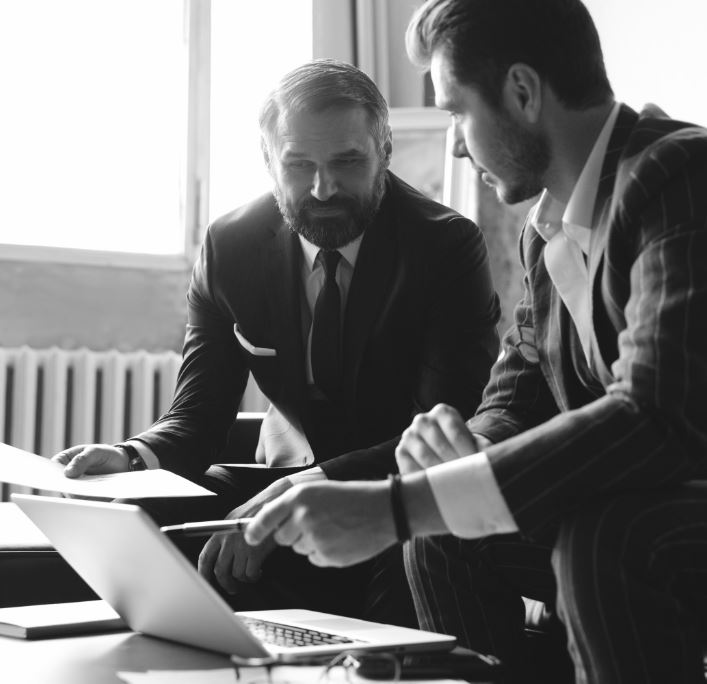 I felt like a priority from the beginning and highly recommend their counsel.

"Everyone was extremely helpful and I was able to talk to Joseph immediately after calling. He provided me with excellent advice and information for my case. I felt like a priority from the beginning and highly recommend their counsel."

They are honestly the best attorneys ever.

"I have been represented by Joseph and Peter 3 times already. They are honestly the best attorneys ever. They were really helpful and got me the best deals. They are really flexible and informative... 100% would recommend to anyone from small claims to criminal cases!"

Joseph and Peter are definitely who you want on your side.

"My family and I are so grateful for the hard work and talent that all was offered in my behalf. Having a scary situation made light by trusting in this law firm was the best decision my family and I made. They were always so prepared and confident. They were always kind and took the time to help me understand what was going on every step of the way. Joseph and Peter are definitely who you want on your side. You can be confident in their intelligence and ability to fight for you."
Work With Highly Skilled & Experienced Attorneys
Phone & Video Conference Services for Clients Who Prefer to Meet Remotely

We Offer Free Consultations - Se Habla Español

We Have An Aggressive and Comprehensive Approach For Each Case

Our Firm Has Been Serving Clients Since 2000

We Conduct Thorough & Complete Investigations
Get StarteD With A Free Consultation