Salt Lake City Repeat DUI Attorney
In Utah, DUI charges usually result in a misdemeanor charge for first offenders. While charges can result in license suspensions, costly fines, and jail time, many can recover from the penalties with good representation and move on with their lives. However, a repeat DUI charge can result in more severe penalties that can negatively affect your life for many years.
If you have recently received a charge for a repeat DUI, it is important that you seek legal consultation from a Salt Lake City repeat DUI attorney as soon as you can. With the harsh penalties that are at stake, you want to make sure you seek counsel from an experienced and qualified attorney. For nearly 20 years, Joseph Jardine and Peter Goodall have been navigating the Utah legal system racking up experience and confidence along the way. Contact Jardine Law Offices P.C. for the experienced legal representation you require.
In Utah, one way to ensure that you have experienced legal representation is how your legal team handles the driving license hearing. An experienced attorney will view the hearing as an opportunity for strengthening your defense. A driver's license hearing presents a great opportunity to examine the evidence against you. Aspects of the arrest such as what caused the DUI suspicion and whether or not such suspicion was a valid probable cause to pull you over. Other evidence that can be challenged includes the filed report, the administration of field sobriety tests, and potential violations of Miranda rights.
PENALTIES FOR REPEAT DUI
While all charges for repeat DUIs are more severe than a first time DUI, there is still a great range of potential penalties. For second-time offenders, a minimum of ten days of jail time or an equivalent mix of jail time and house arrest are to be expected. However, repeat DUI offenders face a possible six months of imprisonment for their second offense. There is also a great range of possible length of license suspension: four months to two years. Max fines also increase from around $1,400 to nearly $2000. Other penalties include an ignition interlock device, probation, and court-ordered treatment programs.
Any repeat DUI charge after the second offense is likely to result in a felony. The penalties are also much more severe. A third or worse time offender can expect a minimum of two months of incarceration time. The range of jail time greatly increases, and repeat offenders can face up to five years of incarceration time. Fines range from around $3,000 to nearly $10,000. The court ordered treatment time also increases and ranges from 10 days to five years. Other penalties include a suspended license, probation, and a required installation of an ignition interlock device.
Call Our DUI Defense attorneys today
Whether your repeat DUI is your second or worse, you should contact an experienced Salt Lake City repeat DUI attorney. With such a range in potential penalties, putting your future in the hands of any but a qualified attorney is a mistake. With experience and a track record of success, the legal team at Jardine Law Offices P.C. can help. Contact us today for a free consultation.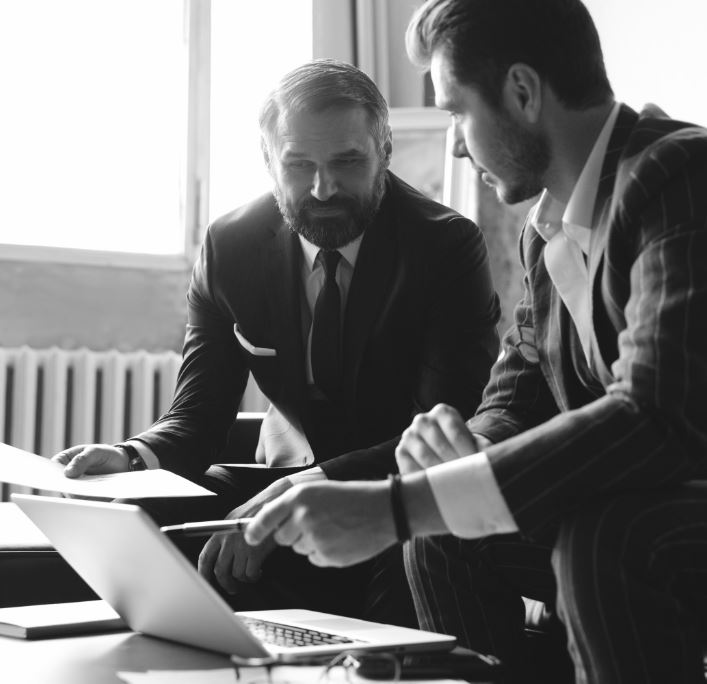 I felt like a priority from the beginning and highly recommend their counsel.

"Everyone was extremely helpful and I was able to talk to Joseph immediately after calling. He provided me with excellent advice and information for my case. I felt like a priority from the beginning and highly recommend their counsel."

They are honestly the best attorneys ever.

"I have been represented by Joseph and Peter 3 times already. They are honestly the best attorneys ever. They were really helpful and got me the best deals. They are really flexible and informative... 100% would recommend to anyone from small claims to criminal cases!"

Joseph and Peter are definitely who you want on your side.

"My family and I are so grateful for the hard work and talent that all was offered in my behalf. Having a scary situation made light by trusting in this law firm was the best decision my family and I made. They were always so prepared and confident. They were always kind and took the time to help me understand what was going on every step of the way. Joseph and Peter are definitely who you want on your side. You can be confident in their intelligence and ability to fight for you."
Work With Highly Skilled & Experienced Attorneys
Phone & Video Conference Services for Clients Who Prefer to Meet Remotely

We Offer Free Consultations - Se Habla Español

We Have An Aggressive and Comprehensive Approach For Each Case

Our Firm Has Been Serving Clients Since 2000

We Conduct Thorough & Complete Investigations
Get StarteD With A Free Consultation