SALT LAKE CITY JUVENILE SEX CRIMES LAWYER
The matter of juvenile sex offenses is complicated and sensitive. Society looks upon adult sex offenses with revulsion and antipathy. As a parent, if your minor is charged with a sex offense, you are going to need expert, professional, and experienced litigators to represent your child. These charges could be false and devastating. Our children should have strong and aggressive representation. Contact the Jardine Law Offices P.C. at (801) 396-9993. Let our legal team start immediately to protect your child's interests and rights.
JUVENILE SEX OFFENSES
As technology changes and makes communications easier, cell phones and computer access can open up a whole new area for minors to learn, interpret and reenact what they have read or seen without entirely understanding the adult consequences behind their actions. Sending "sexually explicit" images or messages could result in criminal charges, for example, but 85 percent of teens have no idea it is a crime. Posting or sending sexual pictures and/or messages on Facebook, Instagram, and other social networks is a crime and could result in local criminal and possibly federal charges.
STATISTICS COMPILED BY THE CDC SHOW:
One out of every four girls and one out of every six boys have been the victim of some form of sexual abuse before they turned 18 years old.
Of these cases, a third of the offenses were committed by other juveniles.
A study by the Department of Justice stated: "The single age with the greatest number of offenders from the perspective of law enforcement was age 14."
Around 16 percent of juvenile sex offenders are younger than age 12.
More than one-third of juvenile sex offenses are committed by another juvenile.
WHAT CAN HAPPEN
Pre-trial detention is authorized in all states of the U.S. If your child is 16 to 17 years of age and is charged with aggravated sexual assault, they will be sent to the adult court system. In some cases, you can convince the judge to keep them in the juvenile court. If your child is 14 years of age or older and is charged with any felony, they can be sent to an adult court if a juvenile court certifies a request from the prosecutor for the transfer.
If a minor is convicted of a sex offense, they may be required to register with the Juvenile Sex Offender Registry. This registry is much like the Adult Sex Offender Registry, only it is not public.
Utah juveniles, who are or were in the custody of the Juvenile Justice Services 30 days prior to their 21st birthday, are required to register. Anyone who has had to register as a juvenile sex offender for a conviction and who commits a subsequent offense as an adult is subject to lifetime registration. The minor could also be required to attend court-mandated therapy and possibly incarceration.
Experienced and Skilled Juvenile Sex Crime Lawyers
Being charged as a minor with a juvenile sex offense will be scary, destructive, and emotionally exhausting for all involved. Any minor charged with a juvenile sex offense should have knowledgeable representation and receive the best counsel available. At Jardine Law Offices P.C., we have diligently advocated for countless minors, their parents, and families. These charges could have devastating consequences on your child's life. Contact us at (801) 396-9993.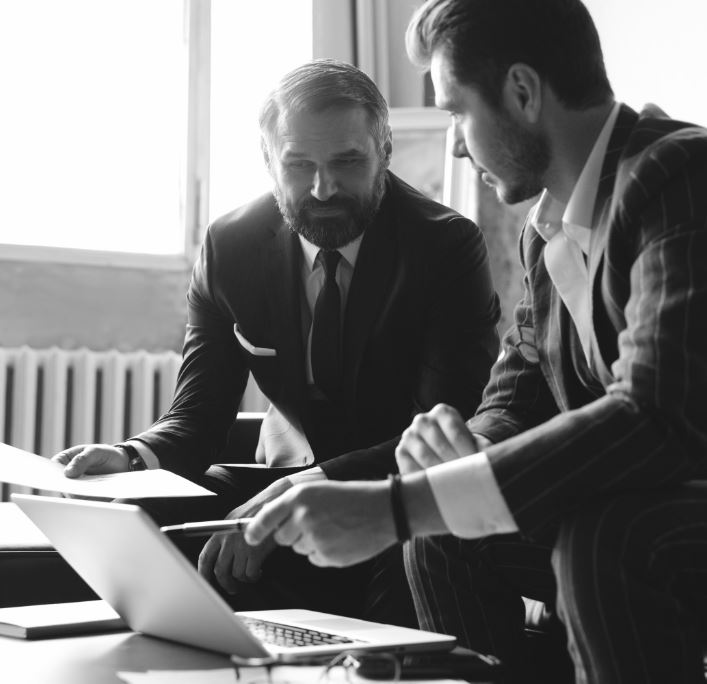 I felt like a priority from the beginning and highly recommend their counsel.

"Everyone was extremely helpful and I was able to talk to Joseph immediately after calling. He provided me with excellent advice and information for my case. I felt like a priority from the beginning and highly recommend their counsel."

They are honestly the best attorneys ever.

"I have been represented by Joseph and Peter 3 times already. They are honestly the best attorneys ever. They were really helpful and got me the best deals. They are really flexible and informative... 100% would recommend to anyone from small claims to criminal cases!"

Joseph and Peter are definitely who you want on your side.

"My family and I are so grateful for the hard work and talent that all was offered in my behalf. Having a scary situation made light by trusting in this law firm was the best decision my family and I made. They were always so prepared and confident. They were always kind and took the time to help me understand what was going on every step of the way. Joseph and Peter are definitely who you want on your side. You can be confident in their intelligence and ability to fight for you."
Work With Highly Skilled & Experienced Attorneys
Phone & Video Conference Services for Clients Who Prefer to Meet Remotely

We Offer Free Consultations - Se Habla Español

We Have An Aggressive and Comprehensive Approach For Each Case

Our Firm Has Been Serving Clients Since 2000

We Conduct Thorough & Complete Investigations
Get StarteD With A Free Consultation