Salt Lake City Metabolite DUI Attorney
For the average American, DUI charges seem relatively frank: if you drive under the influence, you get a charge. However in some states, Utah especially, you can be charged with a DUI while driving completely sober. This may seem like an outright injustice, but a certain Utah law can make this happening a reality. The law in question is the measurable metabolite statute and it can have grave consequences.
Under the measurable metabolite statute, Utah drivers can be charged with a DUI if any amount of a controlled substance is found in the blood. This includes medications that were legally prescribed to you. Metabolites from a controlled substance can linger well after said substances inhibiting effects wear off. So, if an officer determines a blood or urine test is necessary, you could end up being charged with a DUI.
While this seems like an outrageous possibility, the consequences are very real. You could receive jail time, costly fines, and loss of license. Penalties could be even worse You must act with seriousness and deliberation to have a chance to defend. You should contact a DUI attorney in Salt Lake City with the poise and experience necessary to defend you. Joseph Jardine and Peter Goodall have earned such experience and poise in courtrooms for more than 15 years.
CONSEQUENCES OF METABOLITE DUI
The consequences of a metabolite DUI can be debilitating. You can receive misdemeanor B penalties: over $1000 in fines, jail time, community service, probation, and a suspended license. The penalties could be much more severe if you had previous DUI charges on your record. If your metabolite DUI was your second offense, you could lose your license for up to three years, receive up to 10 days in jail, and be forced to drive on a conditional license for up to 10 years. If your metabolite DUI was your third offense, you could receive felony charges.
If you do receive a Metabolite DUI charge, it is paramount that you seek representation as quickly as possible. Metabolite DUI charges do present more opportunities for defense. For example, if the metabolite of the substance found in your system was legally prescribed, it is possible for defense. According to Utah's metabolite DUI statute, your charge may be defended if the metabolite in your system is proven to be prescribed. However, any DUI charge can be extremely difficult to defend and shouldn't be handle by anyone other than an experienced metabolite DUI attorney.
Find Experienced & Dedicated Legal Help
In the aftermath of a metabolite DUI charge, a Salt Lake City metabolite DUI attorney may be your best chance at defense. Such an attorney must be experienced, confident, and in possession of a successful defense history. Joseph Jardine and Peter Goodall have spent more than 15 years earning said qualities. You can expect a prepared legal team to take your case head-on and fight for your best interests. You do not have to accept your metabolite DUI charge as automatic. Contact us for a free consultation, or call Jardine Law Offices P.C. at (801) 396-9993.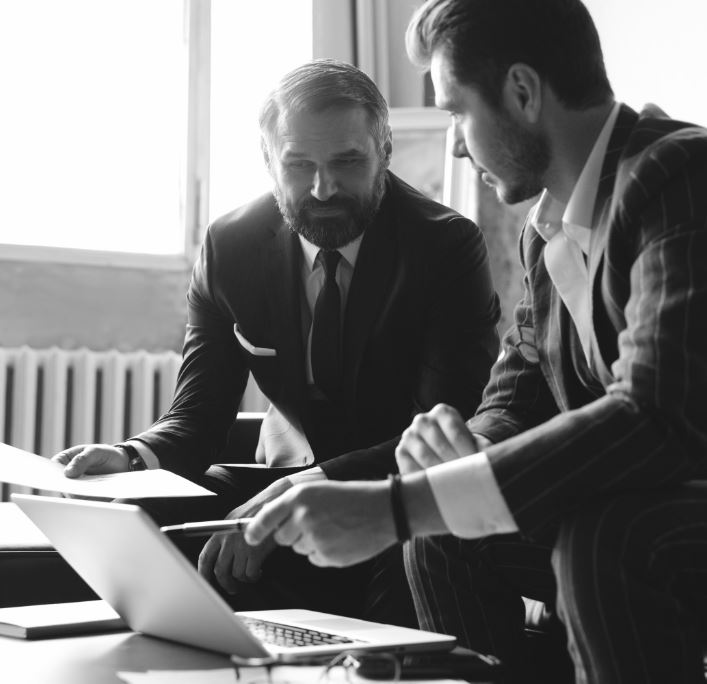 I felt like a priority from the beginning and highly recommend their counsel.

"Everyone was extremely helpful and I was able to talk to Joseph immediately after calling. He provided me with excellent advice and information for my case. I felt like a priority from the beginning and highly recommend their counsel."

They are honestly the best attorneys ever.

"I have been represented by Joseph and Peter 3 times already. They are honestly the best attorneys ever. They were really helpful and got me the best deals. They are really flexible and informative... 100% would recommend to anyone from small claims to criminal cases!"

Joseph and Peter are definitely who you want on your side.

"My family and I are so grateful for the hard work and talent that all was offered in my behalf. Having a scary situation made light by trusting in this law firm was the best decision my family and I made. They were always so prepared and confident. They were always kind and took the time to help me understand what was going on every step of the way. Joseph and Peter are definitely who you want on your side. You can be confident in their intelligence and ability to fight for you."
Work With Highly Skilled & Experienced Attorneys
Phone & Video Conference Services for Clients Who Prefer to Meet Remotely

We Offer Free Consultations - Se Habla Español

We Have An Aggressive and Comprehensive Approach For Each Case

Our Firm Has Been Serving Clients Since 2000

We Conduct Thorough & Complete Investigations
Get StarteD With A Free Consultation