Salt Lake City Kidnapping Attorneys
Aggressive Defense Against Kidnapping Charges in Utah
Being accused of kidnapping is a serious matter. If you are convicted, you could face years in prison, fines, and other penalties. You will also be left with a permanent criminal record, which can make it challenging to find a job, get a loan, or even rent an apartment. At Jardine Law Offices, our Salt Lake City kidnapping lawyer understands the stakes and is here to help you fight for the best possible outcome.
---
Call Jardine Law Offices today at (801) 396-9993 or contact us online to schedule a consultation with our kidnapping lawyer in Salt Lake City.
---
What is Kidnapping?
Kidnapping is a serious criminal offense that involves the unlawful transportation or confinement of another person against their will. In the state of Utah, the law defines kidnapping as intentionally and unlawfully restraining someone without their consent and against their will. This can include instances of physically moving the victim or using fear or force to control their movements.
Kidnapping charges can arise in various circumstances, such as domestic disputes, custody battles, or even cases involving strangers. It is essential to understand that kidnapping allegations do not solely involve traditional abduction scenarios. Actions that may lead to kidnapping charges include:
Taking a child without proper legal authority.
Restricting someone's freedom.
Transporting them across state lines without consent.
What are the Penalties for Kidnapping in Utah?
Utah takes kidnapping offenses seriously, and the penalties for a conviction can be severe. The severity of the punishment depends on factors such as the age of the victim, whether a weapon was used, and the relationship between the accused and the victim. Kidnapping charges in Utah are classified into degrees, each carrying distinct penalties:
First-Degree Kidnapping: This is the most serious kidnapping charge and involves situations where the victim is harmed or exposed to a significant risk of injury. A conviction may result in a life sentence or a term of imprisonment of up to 15 years.
Second-Degree Kidnapping: In cases where the victim is released unharmed, second-degree kidnapping charges may apply. A conviction can lead to imprisonment for up to 15 years and a fine that can reach up to $10,000.
Defenses Against Kidnapping Charges
Some common defenses against kidnapping charges may include:
Lack of Intent: Kidnapping charges hinge on the accused's intent to unlawfully restrain or transport the victim. If it can be demonstrated that there was no criminal intent, the charges may be contested.
Consent: If the alleged victim consented to the actions in question, it can be a valid defense against kidnapping charges. This is particularly relevant in cases where the individuals involved have a pre-existing relationship.
False Accusations: Kidnapping charges can arise from misunderstandings, false reports, or ulterior motives. We can meticulously investigate the circumstances surrounding the accusations to uncover any inconsistencies or falsehoods.
Duress or Necessity: In certain situations, individuals may be forced to act against their will due to threats or imminent danger. Establishing that the accused acted out of necessity or under duress can be a viable defense.
Contact Our Kidnapping Lawyers in Salt Lake City Today
If you or a loved one is facing kidnapping charges, time is of the essence. Our Salt Lake City kidnapping attorneys at Jardine Law Offices are dedicated to providing aggressive and knowledgeable representation. We will work tirelessly to protect your rights and build a robust defense strategy tailored to your unique situation. Contact us today to schedule a consultation and begin the process of safeguarding your future.
---
Contact Jardine Law Offices today to get started with our Salt Lake City kidnapping attorneys.
---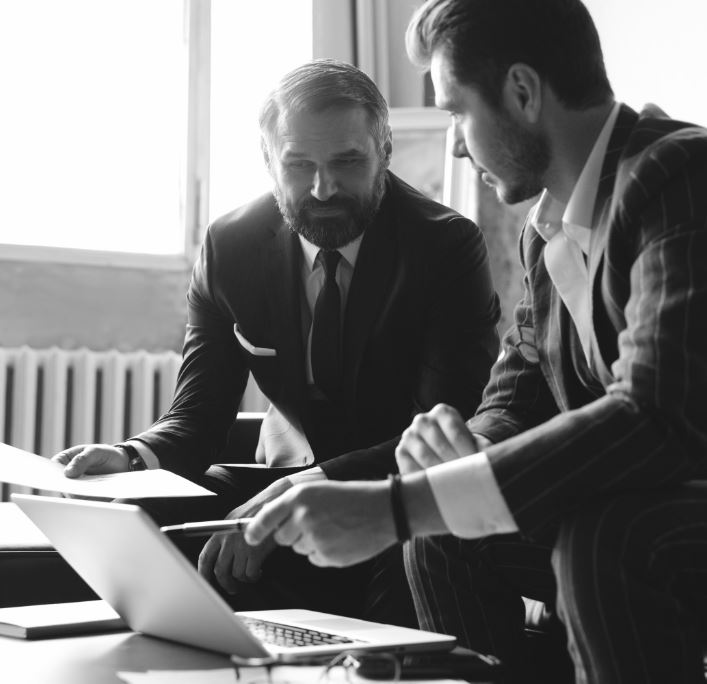 I felt like a priority from the beginning and highly recommend their counsel.

"Everyone was extremely helpful and I was able to talk to Joseph immediately after calling. He provided me with excellent advice and information for my case. I felt like a priority from the beginning and highly recommend their counsel."

They are honestly the best attorneys ever.

"I have been represented by Joseph and Peter 3 times already. They are honestly the best attorneys ever. They were really helpful and got me the best deals. They are really flexible and informative... 100% would recommend to anyone from small claims to criminal cases!"

Joseph and Peter are definitely who you want on your side.

"My family and I are so grateful for the hard work and talent that all was offered in my behalf. Having a scary situation made light by trusting in this law firm was the best decision my family and I made. They were always so prepared and confident. They were always kind and took the time to help me understand what was going on every step of the way. Joseph and Peter are definitely who you want on your side. You can be confident in their intelligence and ability to fight for you."
Work With Highly Skilled & Experienced Attorneys
Phone & Video Conference Services for Clients Who Prefer to Meet Remotely

We Offer Free Consultations - Se Habla Español

We Have An Aggressive and Comprehensive Approach For Each Case

Our Firm Has Been Serving Clients Since 2000

We Conduct Thorough & Complete Investigations
Get StarteD With A Free Consultation