DUI HIT AND RUN Attorneys IN Salt Lake City
Driving while intoxicated lowers inhibitions which leads people to make poor decisions they would usually not make. Deciding to leave the scene of an accident without going through the proper procedures is one such example. However, in Utah and nationwide, leaving the scene of an accident could result in even worse penalties than if you had not.
Some may decide to leave a scene out of pure panic. Others may realize that they were at fault because of negligence or other behaviors that driving under the influence promotes and their intoxications let them leave the scene without feeling the responsibility of their actions. Some may even feel leaving the scene of an accident is their best option to avoid penalty. However, in most situations, there will be someone to witness the accident and catch the details of the vehicles involved. It may take some time, but authorities are likely to identify any vehicle that leaves the scene
If panic, lowered inhibitions, or another reason caused you to leave the scene of an accident, it is urgent that you contact a Salt Lake City DUI hit and run attorney. While you should do so for the obvious reasons of preparing a defense, you could also have your attorney reach out to authorities and notify them that you left the scene of an accident. This can prevent authorities from contacting you directly and obtaining damning evidence against you.
Joseph Jardine and Peter Goodall have spent over 15 years in courtrooms across Utah. In their time, they have amassed the experience and success necessary to provide them confidence no matter the situation. Reach out to Jardine Law Offices P.C. today to begin planning your next move.
WHAT LEAVING THE SCENE ENTAILS
In Utah, there are four categories that qualify as leaving the scene. The first involves accidents where the property is damaged. It is your responsibility to exchange or leave information if any damage was caused to another property. Failing to do so could result in a Class B misdemeanor. Penalties include thousands in fines and up to six months of jail time.
If you left the scene of a DUI hit and run that caused an injury, you must stay to exchange information. Failing to do so could result in a class A misdemeanor. Penalties for a class A misdemeanor include a possible year in jail and thousands of dollars in fines.
The third situation where you cannot leave the scene of an accident is if a serious injury was accrued. If this is the case, possible felony charges await. Penalties include a potential five-year jail sentence and thousands of dollars in fines. The fourth situation, which carries similar penalties to serious injury, is if a death occurred as a result of the accident.
Don't Delay - REach Out to our law Firm
Whatever your DUI hit and run situation, time is of the essence. Contact an experienced Salt Lake City DUI attorney as soon as time permits. Doing so will give you the best chance at reduced penalties. For a free consultation, contact us today.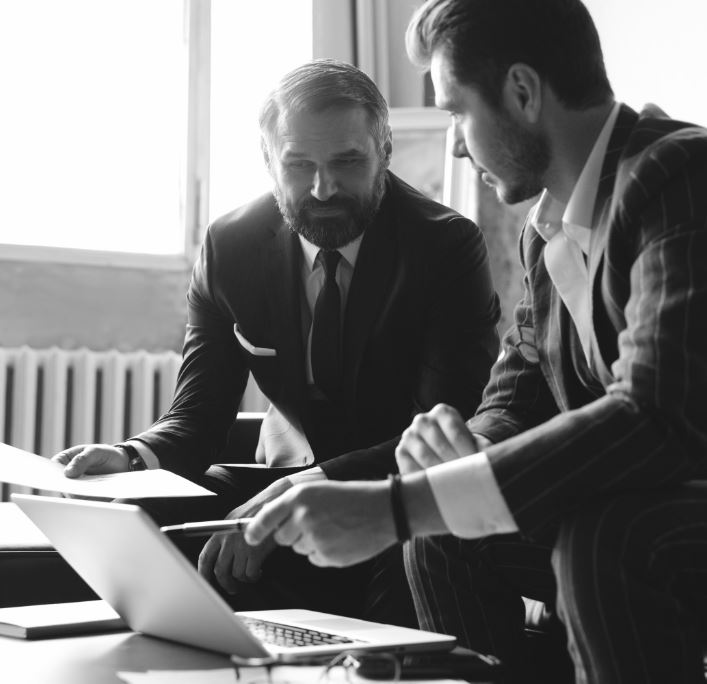 I felt like a priority from the beginning and highly recommend their counsel.

"Everyone was extremely helpful and I was able to talk to Joseph immediately after calling. He provided me with excellent advice and information for my case. I felt like a priority from the beginning and highly recommend their counsel."

They are honestly the best attorneys ever.

"I have been represented by Joseph and Peter 3 times already. They are honestly the best attorneys ever. They were really helpful and got me the best deals. They are really flexible and informative... 100% would recommend to anyone from small claims to criminal cases!"

Joseph and Peter are definitely who you want on your side.

"My family and I are so grateful for the hard work and talent that all was offered in my behalf. Having a scary situation made light by trusting in this law firm was the best decision my family and I made. They were always so prepared and confident. They were always kind and took the time to help me understand what was going on every step of the way. Joseph and Peter are definitely who you want on your side. You can be confident in their intelligence and ability to fight for you."
Work With Highly Skilled & Experienced Attorneys
Phone & Video Conference Services for Clients Who Prefer to Meet Remotely

We Offer Free Consultations - Se Habla Español

We Have An Aggressive and Comprehensive Approach For Each Case

Our Firm Has Been Serving Clients Since 2000

We Conduct Thorough & Complete Investigations
Get StarteD With A Free Consultation