Salt Lake City Car Accident Lawyer
Compassionate Legal Guidance for Car Accident Victims in Salt Lake County and The Surrounding Areas
Do you need the help of a Salt Lake City car accident attorney? Call Jardine Law Offices P.C. today to explore your legal rights. Whether you're out on the road visiting one of Utah's spectacular national parks, heading up to the mountains to ski or bike, going to work, or just running to the grocery store, cars are a luxury most people in Utah enjoy. However, the smallest of errors can lead to a disastrous crash. Whether weather, mechanical issues, or driver error, a car crash should not be taken lightly. The resulting injuries from a motor vehicle accident can be devastating and even deadly. Interstate-80 and Interstate-15, two of Utah's busiest freeways, are notorious for causing car accidents that lead to injuries.
If you or someone you love has been seriously injured in a car crash, calling a dependable and resourceful attorney who puts your needs first can mean all the difference. Our Salt Lake City car accident lawyer can put your worries at ease while fighting for your rights.
---
Are you suffering from an injury sustained in a car accident? Call Jardine Law Offices today at (801) 396-9993 or contact us online to schedule a meeting with our car accident attorney in Salt Lake City!
---
Common Causes of Car Accidents
Even the most careful and defensive drivers are unable to control the actions of others while on the road. In 2019, 64,597 crashes occurred in Utah, injuring 26,801 and killing 248. What could be the cause of these astonishing numbers? Many different elements can lead to a catastrophic motor vehicle wreck, including weather, driver negligence, and numerous other causes.
Some of the most common causes of car accidents include:
Distracted driving: With technology constantly changing our lives, it's no wonder that distracted driving is one of the top contributors to car accidents every year in the United States. Texting while driving and talking on the phone are the two most common distractions to drivers on the road.
Driving under the influence: The federal limit for blood alcohol concentration (BAC) is 0.08%. However, it is discouraged for anyone who drinks to get behind the wheel. Driving under the influence of alcohol or drugs can result in hefty fines and cost an innocent person's life.
Obstacles in the road: Fallen trees, boulders, and wildlife in the road can cause drivers to swerve and hit other vehicles or objects.
Inclement weather: Rain, snow, thunderstorms, and dangerous weather can make driving difficult for anyone. Inclement weather has the potential to make roads slick, and high winds can force vehicles off the road.
Speeding: Speed limits are set in certain areas for a reason, whether in a residential area or on curvy roads. Going over the speed limit will greatly increase an individual's chance of a wreck.
Mechanical failures: All parts of a vehicle need to work properly to keep the driver and passengers safe. Having and maintaining a maintenance schedule to ensure that fluids are at the proper levels and that all parts are working correctly will greatly decrease the chances of an accident.
Road conditions: Inclement weather, construction zones, or dirt and gravel roads can all pose a serious threat to drivers and their vehicles. Loose gravel on dirt roads can shift underneath a car's tires and cause the car to slip or become unstable.
If your or your loved one's automotive wreck was at the fault of another driver, contact our Salt Lake City car accident attorneys. Our dedicated team understands the complications and stress that being injured in an accident can cause for you and your family.
The Many Different Types of Automotive Accidents
Multiple-vehicle crashes: More than two vehicles will often be involved in a car crash. These types of accidents typically occur on the interstates when weather conditions impair a driver's ability to slow down or stop. Accidents involving multiple vehicles can result in several serious injuries or fatalities.
Head-on collisions: This type of accident happens when two vehicles traveling in the opposite direction collide. The front end of one vehicle comes in contact with the front end of the other vehicle involved in the accident.
Rear-end collisions: When drivers cannot slow down or stop their vehicle in the event of an emergency, they can collide with the vehicle in front of them. This is a rear-end accident. The results could be catastrophic depending on the speed at which the accident occurs.
Rollovers: Sometimes, drivers will take a curve too quickly or slip on slick roads, and the force will send their vehicle off the road and cause it to roll. Vehicles with a higher center of gravity (like semi-trucks) will have a greater chance of rolling over than passenger vehicles.
T-bones: These accidents happen when the front end of one vehicle collides with the side of another in an intersection, forming a "T" at the point of impact. The most common cause of a T-bone accident is a driver's failure to comply with stop signs or traffic signals.
Hit and run: Car accidents are very scary and can happen at any given moment without warning. Some drivers can get involved in an accident and leave out of fear. Fleeing the scene of an accident is illegal, but unfortunately, this practice is more common than we think.
What to Do After a Car Accident
The most common reaction when involved in a motor vehicle wreck is to get upset and panic. We advise against this because being panicked can alter your mind so that you can easily forget important details of the crash.
In the case of a car accident, the following should be done if either driver is capable of doing so:
Call the police: Regardless of how minor the accident may seem, authorities still need to be called to make a report. Police can collect information for you if you are unable to.
Seek medical attention: Some injuries may seem insignificant during the accident but will appear worse after the adrenaline has worn off. Seeking medical attention for yourself and others involved in the accident, even if you don't feel like you've been injured, may save lives in the long run.
Exchange insurance information: When involved in an accident, always exchange insurance with the other driver. This will be helpful to you if you plan on filing a claim.
Write down details: Writing down the details of your accident while they're still fresh in your mind is a great way to document the accident. Make sure to include the location of the accident, the date and time, any landmarks, and the events of the accident as you remember them.
Take photos of the scene: Get photos of the damage done to the vehicles involved, any damaged property, and the area surrounding the accident scene. Photo evidence can be crucial in a car accident injury case.
Get the contact information of witnesses: Write down the names, addresses, and phone numbers of anyone who may have witnessed your accident. This vital information can be given to police officers.
One of the most important things to do after a car accident is to call an attorney to get them involved in your case right away. If you or someone you love has been seriously injured in an automotive wreck that wasn't your fault, you may need the help of a Salt Lake City car accident lawyer.
---
Contact Jardine Law Offices today for experienced legal representation!
---
Utah Car Insurance Requirements & Age Limits
As with every state, Utah laws have certain requirements that all motorists must have as part of their insurance policies. All Utah drivers must provide proof of insurance to any law enforcement officer upon request.
The minimum car insurance coverage requirements for drivers in the state of Utah are:
Bodily injury liability: $25,000 per person and $65,000 per accident
Personal injury protection: $3,000 per accident
Property damage liability: $15,000 per accident
Underinsured motorist: $25,000 per person and $65,000 per accident
Uninsured motorist: $25,000 per person and $65,000 per accident
Driving age limits all depend on the state. Some states, like New York, require teens to be 16 to be able to drive, while others, like Pennsylvania, allow drivers as young as 15. At the age of 15, teens in Utah are eligible for a learner's permit, allowing them to drive with an instructor or a licensed parent.
Teens, at the age of 16, can apply to get their driver's license, as long as they have had their learner's permit for at least 60 days and have had 40 hours of instructed driving. Utah laws have restricted any teen under the age of 17, whether with a learner's permit or driver's license, from driving between midnight and 5 a.m. Certain conditions may be an exception to this law, like work hours or commutes to school.
Even if you have the minimum required insurance policy on your vehicle, it may not mean your car repairs will be paid for. Insurance companies have different rules and regulations for each policy and their holders. An adjuster will look at your case and see the best direction for the company to go. Not always does a totaled car mean they will give you a payout to cover the cost of a new one. Even if your accident involves another driver, don't always assume they are insured.
What is the Statute of Limitations for a Car Accident in Utah?
In Utah, the statute of limitations for a car accident is four years. This means that any civil action related to the car accident must be brought to court within four years from the date of the incident. If a lawsuit is not filed within this time limit, it is likely to be dismissed by the court and could result in waiving all rights to compensation. Therefore, anyone involved in a car accident must take prompt action to ensure they can receive the necessary compensation and recover from their losses.
What Types of Damages Can be Recovered in a Car Accident Claim?
When pursuing a car accident claim, victims may be entitled to various types of damages. These can include:
Medical Expenses: Compensation for past, present, and future medical bills related to the injuries sustained in the accident, including hospitalization, surgeries, medication, rehabilitation, and therapy.
Lost Wages: Reimbursement for the income lost due to the inability to work during the recovery period. This includes both current and future lost wages or diminished earning capacity caused by the accident.
Pain and Suffering: Non-economic damages to compensate for physical pain, emotional distress, mental anguish, and the overall impact the accident has had on the victim's quality of life.
Property Damage: Coverage for the repair or replacement of the damaged vehicle and any other personal property that was affected in the accident, such as electronic devices or valuable belongings.
Loss of Consortium: Compensation for the negative impact the injuries have on the victim's relationship with their spouse, including loss of companionship, affection, and intimacy.
Punitive Damages: In cases involving gross negligence, willful misconduct, or reckless behavior, punitive damages may be awarded to punish the at-fault party and deter similar conduct in the future.
Wrongful Death Damages: If the accident results in the loss of a loved one, surviving family members may be entitled to compensation for funeral expenses, loss of financial support, loss of companionship, and other related damages.
It's important to note that the specific damages recoverable in a car accident claim can vary depending on the circumstances of the case. Consulting with a knowledgeable Salt Lake City car accident attorney is crucial to understanding your rights and maximizing the compensation you deserve.
Contact Our Salt Lake City Car Accident Attorney Today
Car accidents are terrifying to those involved, but the injuries sustained in these accidents can be devastating, even deadly. Having to take time off work to recover from injuries can lead to stacking household bills and other added stress that motor vehicle crash victims don't deserve to go through alone. While you and your family focus on recovery, your attorney will focus on collecting the evidence necessary to solidify your case.
No matter the circumstances of your car accident injury case, you can always count on our Salt Lake City car accident lawyers to stand by your side and fight for your rights as a victim. We take the time to thoroughly investigate each case to be able to maximize the amount of compensation that our clients deserve.
---
Contact Jardine Law Offices today to schedule a FREE consultation with our car accident lawyer in Salt Lake City!
---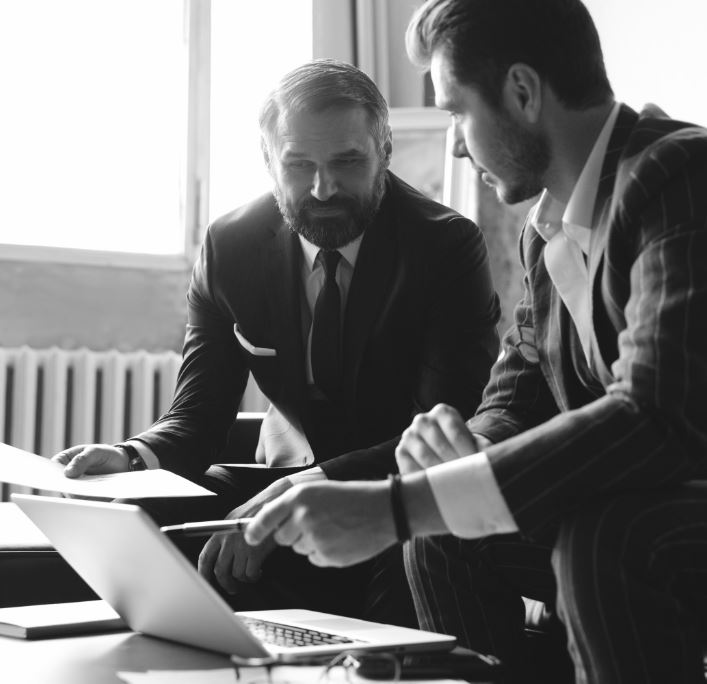 I felt like a priority from the beginning and highly recommend their counsel.

"Everyone was extremely helpful and I was able to talk to Joseph immediately after calling. He provided me with excellent advice and information for my case. I felt like a priority from the beginning and highly recommend their counsel."

They are honestly the best attorneys ever.

"I have been represented by Joseph and Peter 3 times already. They are honestly the best attorneys ever. They were really helpful and got me the best deals. They are really flexible and informative... 100% would recommend to anyone from small claims to criminal cases!"

Joseph and Peter are definitely who you want on your side.

"My family and I are so grateful for the hard work and talent that all was offered in my behalf. Having a scary situation made light by trusting in this law firm was the best decision my family and I made. They were always so prepared and confident. They were always kind and took the time to help me understand what was going on every step of the way. Joseph and Peter are definitely who you want on your side. You can be confident in their intelligence and ability to fight for you."
Work With Highly Skilled & Experienced Attorneys
Phone & Video Conference Services for Clients Who Prefer to Meet Remotely

We Offer Free Consultations - Se Habla Español

We Have An Aggressive and Comprehensive Approach For Each Case

Our Firm Has Been Serving Clients Since 2000

We Conduct Thorough & Complete Investigations
Get StarteD With A Free Consultation