Traffic Tickets & Offenses
TRAFFIC OFFENSE LAWYER in SALT LAKE CITY
You never expect to get a traffic ticket, but when you do, you need to know where to turn. At the Jardine Law Offices P.C., you can count on having a knowledgeable and experienced Salt Lake City traffic offense lawyer by your side. We can help whether you are facing a moving violation or a more serious criminal traffic offense. You need someone who will ensure that you are treated fairly and that no mistakes are made that will cost you more money than necessary. Call us today so we can get to work on your case.
MOVING VIOLATIONS
Moving violations may not seem like a big deal, but they can seriously affect your life. Not only do many moving violations come with massive fines, but you could also see your license suspended and your insurance rates rise tremendously. Consider some of the common moving violations:
Speeding
Running a red light
Running a stop sign
Improper lane change
Improper passing
Failure to yield
Racing on the roadways
Toll fines
Seatbelt violations
Violation of a traffic control device
Driving at an unsafe speed
Violation of the right-of-way
The Jardine Law Offices P.C. are ready to help you with all of these cases and more. Our retainer for most non-criminal infractions starts at just $300, which in many cases will be all the fees we charge on the case. Additional fees may apply to cases outside of our service area, ask for details. Our goal is to get your fees and points against your license reduced so that our services pay for themselves.
If you elect to have a bench trial rather than a negotiated settlement, we are willing and able to try your case, additional fees will be required for trial.
CRIMINAL TRAFFIC OFFENSES
Criminal traffic violations come with more serious consequences if you are found guilty, including:
Jail or prison time
Tremendous fines
License suspension
Raised insurance rates (often due to SR-22 insurance requirements)
These offenses can leave you with a permanent mark on your criminal record and affect your ability to get a job or get into school in the future.
At the Jardine Law Offices P.C., we are ready to help you with the following cases:
Driving with a suspended license
Leaving the scene of an accident
Driving without a license
Reckless driving
Eluding the police
Habitual traffic offender
Other criminal traffic citations
Our goal with these cases is to build a strong defense around you. We will do this by thoroughly reviewing all of the evidence against you, the tactics of the arresting officer, your past traffic violations.
WHAT ARE THE COMMON TRAFFIC VIOLATIONS IN SALT LAKE CITY?
Many people assume the traffic violations are not serious offenses. Some people may choose to pay a fine or attend driver's school, later on, to get points removed from their license. However, by paying a fine, you are accepting guilt.
Many traffic violations carry misdemeanor or felony penalties. In these cases, it is vital that you secure help from a skilled Salt Lake City traffic violation attorney. Some of the most common traffic violations that the team at the Jardine Law Offices P.C. helps clients with include:
Leaving The Scene Of An Accident / Hit-And-Run Cases
Vehicular Homicide
Reckless Driving
Alcohol-Related Driving Offenses
Failure To Respond To Officer's Request
Failure To Stop At Accident
Accident Causing Property Damage
Accident Involving Injury Or Death
Vehicular Homicide Involving Text Messaging Or Distracted Driving
A serious traffic violation can result in major fines and even jail or prison time for violators. A misdemeanor or felony conviction can show up on your permanent record and prevent you from getting a job, finding housing, or attending school.
WHAT WILL AN ATTORNEY DO TO HELP YOUR CASE?
For serious traffic violations, most individuals do not have the resources or experience to beat the charges. A skilled Salt Lake City traffic violation lawyer will handle all aspects of your case. Your attorney will:
Obtain all evidence related to the violation, including police reports, video surveillance from traffic cams or nearby businesses, eyewitness statements, and more.
Assess the totality of the situation, including the evidence a prosecutor or law enforcement has against you, and make recommendations to you on the best path moving forward.
Formulate a defense strategy and vigorously negotiate with the prosecutor in your case to get your charges reduced or dismissed.
WE CAN HELP YOU GET THROUGH THIS
If you or a loved one are dealing with a traffic offense by yourself, please seek legal assistance today. At the Jardine Law Offices P.C., you will have the best criminal defense attorney by your side. Joseph Jardine understands these cases and is ready to walk you through the entire process. Let him investigate what happened so he can get your offense and fines reduced or dismissed altogether.
Our knowledgeable and experienced Salt Lake City traffic ticket attorneys will work aggressively to get the charges against you reduced or dismissed altogether. These charges and these tickets can change your life, so fight back and take control of the situation. You can contact us by clicking here or calling us at (801) 396-9993 for a free consultation.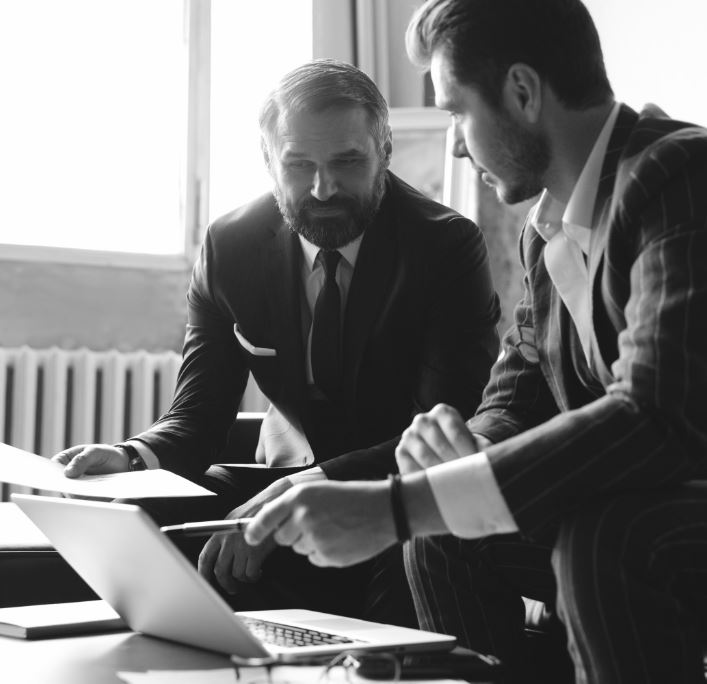 I felt like a priority from the beginning and highly recommend their counsel.

"Everyone was extremely helpful and I was able to talk to Joseph immediately after calling. He provided me with excellent advice and information for my case. I felt like a priority from the beginning and highly recommend their counsel."

They are honestly the best attorneys ever.

"I have been represented by Joseph and Peter 3 times already. They are honestly the best attorneys ever. They were really helpful and got me the best deals. They are really flexible and informative... 100% would recommend to anyone from small claims to criminal cases!"

Joseph and Peter are definitely who you want on your side.

"My family and I are so grateful for the hard work and talent that all was offered in my behalf. Having a scary situation made light by trusting in this law firm was the best decision my family and I made. They were always so prepared and confident. They were always kind and took the time to help me understand what was going on every step of the way. Joseph and Peter are definitely who you want on your side. You can be confident in their intelligence and ability to fight for you."
Work With Highly Skilled & Experienced Attorneys
Phone & Video Conference Services for Clients Who Prefer to Meet Remotely

We Offer Free Consultations - Se Habla Español

We Have An Aggressive and Comprehensive Approach For Each Case

Our Firm Has Been Serving Clients Since 2000

We Conduct Thorough & Complete Investigations
Get StarteD With A Free Consultation