Salt Lake City Arson Lawyer
Defending Against Arson Charges in Utah
Arson is a serious crime that is aggressively prosecuted in Utah. If you are convicted of arson, you could face a lengthy prison sentence, fines, and other severe penalties. At Jardine Law Offices, our Utah arson attorneys know the most effective defense strategies to employ on your behalf and will fight tirelessly to protect your rights and your freedom.
---
Call Jardine Law Offices today at (801) 396-9993 or contact us online to schedule a consultation with our arson attorney in Salt Lake City.
---
What is Arson?
Arson is a criminal offense that involves intentionally setting fire to a structure, dwelling, or property. The severity of arson charges can vary depending on the circumstances surrounding the act.
What are the Penalties for Arson in Utah?
Understanding the penalties associated with arson charges is essential for anyone facing such allegations. It's important to note that the severity of arson charges can escalate based on various factors, such as the presence of accelerants, endangerment of human life, or the specific intent behind the act. In the state of Utah, arson is generally charged as a third-degree felony with penalties that may include fines and imprisonment.
Defenses Against Arson Charges
Some common defenses against arson charges may include:
Lack of Intent: One effective defense strategy involves demonstrating that the accused did not have the intent to cause harm or damage by fire. This can be crucial in reducing charges or securing a dismissal.
Mistaken Identity: In some cases, individuals may be wrongly accused of arson due to mistaken identity. We can investigate the evidence thoroughly to identify any inconsistencies in witness statements or other factors that may contribute to a case of mistaken identity.
Insufficient Evidence: Challenging the prosecution's evidence is a fundamental defense strategy. We can meticulously review the evidence against our clients, looking for weaknesses or discrepancies that can be leveraged to build a robust defense.
Fourth Amendment Violations: If law enforcement obtained evidence illegally or violated constitutional rights during the investigation, we can work to have that evidence suppressed, potentially weakening the prosecution's case.
Contact Our Arson Attorney in Salt Lake City Today
Our Salt Lake City arson attorney at Jardine Law Offices to schedule a consultation. We will provide personalized attention, meticulously analyze your case, and develop a strategic defense tailored to your specific situation. Trust us to advocate for your rights and work tirelessly to achieve the best possible outcome for your case.
---
Contact Jardine Law Offices today to get started with our Salt Lake City arson lawyer.
---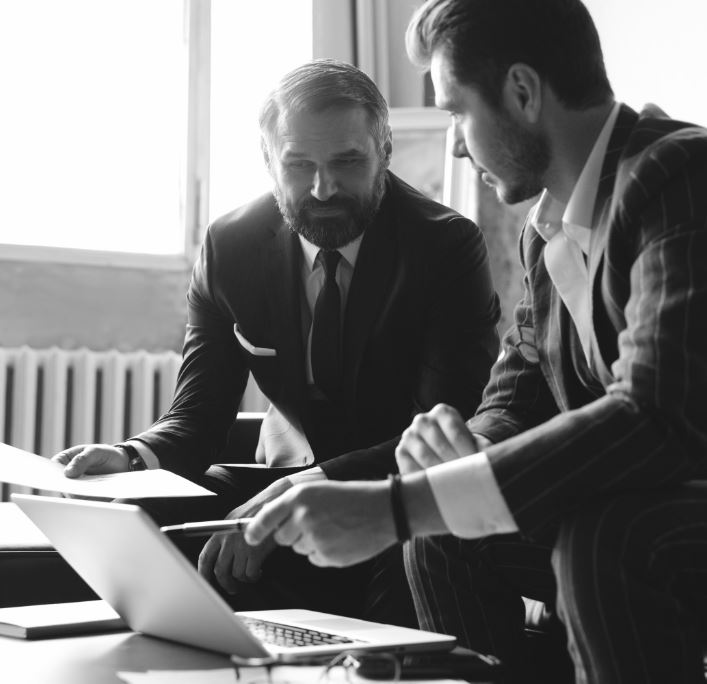 I felt like a priority from the beginning and highly recommend their counsel.

"Everyone was extremely helpful and I was able to talk to Joseph immediately after calling. He provided me with excellent advice and information for my case. I felt like a priority from the beginning and highly recommend their counsel."

They are honestly the best attorneys ever.

"I have been represented by Joseph and Peter 3 times already. They are honestly the best attorneys ever. They were really helpful and got me the best deals. They are really flexible and informative... 100% would recommend to anyone from small claims to criminal cases!"

Joseph and Peter are definitely who you want on your side.

"My family and I are so grateful for the hard work and talent that all was offered in my behalf. Having a scary situation made light by trusting in this law firm was the best decision my family and I made. They were always so prepared and confident. They were always kind and took the time to help me understand what was going on every step of the way. Joseph and Peter are definitely who you want on your side. You can be confident in their intelligence and ability to fight for you."
Work With Highly Skilled & Experienced Attorneys
Phone & Video Conference Services for Clients Who Prefer to Meet Remotely

We Offer Free Consultations - Se Habla Español

We Have An Aggressive and Comprehensive Approach For Each Case

Our Firm Has Been Serving Clients Since 2000

We Conduct Thorough & Complete Investigations
Get StarteD With A Free Consultation