Salt Lake City Manslaughter Lawyer
Aggressive Legal Representation Against Manslaughter Charges in Utah
At Jardine Law Offices P.C., we understand that facing a manslaughter charge in Salt Lake City can be an overwhelming and distressing experience. If you or a loved one is in such a situation, having a knowledgeable and experienced attorney is crucial. Our team of skilled Salt Lake City manslaughter lawyers are here to provide solid legal representation, ensuring your rights are protected throughout the legal process.
---
Call Jardine Law Offices P.C. today at (801) 396-9993 or contact us online to schedule a meeting with our manslaughter attorney in Salt Lake City!
---
What is Manslaughter in Utah?
Manslaughter is a serious criminal offense in Utah, with severe consequences that can impact your life for years. In our state, manslaughter is defined as unlawfully causing the death of another person without any intent to cause harm or with a lesser degree of intent compared to murder. There are two primary types of manslaughter recognized in Utah: voluntary manslaughter and involuntary manslaughter.
Voluntary manslaughter occurs when a person intentionally causes the death of another person under circumstances that would ordinarily constitute murder. However, the act is committed under the influence of a sudden heat of passion caused by adequate provocation.
Involuntary manslaughter, on the other hand, involves causing the death of another person unintentionally while engaged in a criminally negligent act, reckless behavior, or during the commission of a misdemeanor offense.
What are the Penalties for Manslaughter in Utah?
The penalties for manslaughter in Utah vary depending on the case's specific circumstances and the offense's degree. Voluntary manslaughter is considered a second-degree felony, punishable by up to 15 years in prison and substantial fines.
Involuntary manslaughter is generally classified as a third-degree felony. However, certain aggravating factors, such as driving under the influence (DUI) or using a dangerous weapon, can enhance the offense to a second-degree felony. The penalties for a third-degree felony can include up to five years in prison and significant fines, while a second-degree felony carries a maximum prison sentence of 15 years.
It is important to note that these penalties can be enhanced if the accused has a prior criminal record or other aggravating circumstances exist. With such severe consequences at stake, it is crucial to have a skilled manslaughter lawyer who can meticulously analyze the details of your case, build a strong defense strategy, and advocate for your rights in the courtroom.
Defenses to Manslaughter Charges
When facing manslaughter charges in Salt Lake City, it is essential to explore all possible defenses. At Jardine Law Offices P.C., our experienced attorneys are well-versed in Utah's criminal laws and deeply understand the complexities surrounding manslaughter cases. We will diligently investigate your case, gather pertinent evidence, examine witness statements, and work with experts if necessary.
Some potential defenses to manslaughter charges may include:
Self-Defense or Defense of Others: If it can be demonstrated that the accused acted in self-defense or defense of others, it may provide a valid defense against manslaughter charges.
Lack of Intent: In some cases, it may be possible to argue that the accused did not have the requisite intent to cause harm or engage in a criminally negligent act.
Insufficient Evidence: The prosecution must prove the elements of the crime beyond a reasonable doubt. We will carefully evaluate the evidence against you and challenge any weaknesses or inconsistencies in the prosecution's case.
Constitutional Violations: We will examine whether your constitutional rights were violated during the investigation, arrest, or trial. Any violations may result in evidence being suppressed or the case being dismissed.
If you or a loved one is facing manslaughter charges in Salt Lake City, securing the services of a skilled and experienced lawyer is of utmost importance. At Jardine Law Offices P.C., our dedicated team is committed to protecting your rights, exploring all available defenses, and fighting tirelessly to achieve the best possible outcome for your case. With our in-depth knowledge of Utah's criminal laws and our years of experience in defending clients in manslaughter cases, we are well-equipped to handle the complexities of your situation.
---
Contact Jardine Law Offices P.C. today to schedule a FREE consultation with our manslaughter lawyer in Salt Lake City!
---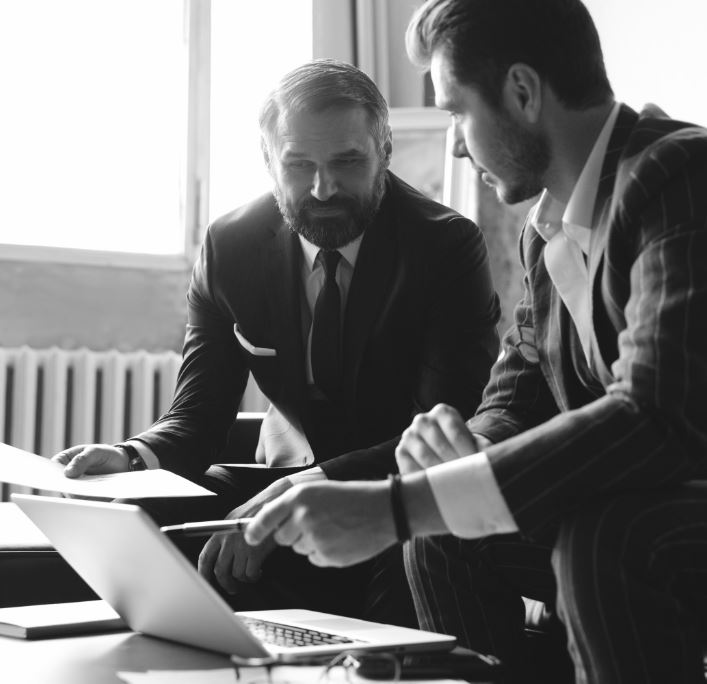 I felt like a priority from the beginning and highly recommend their counsel.

"Everyone was extremely helpful and I was able to talk to Joseph immediately after calling. He provided me with excellent advice and information for my case. I felt like a priority from the beginning and highly recommend their counsel."

They are honestly the best attorneys ever.

"I have been represented by Joseph and Peter 3 times already. They are honestly the best attorneys ever. They were really helpful and got me the best deals. They are really flexible and informative... 100% would recommend to anyone from small claims to criminal cases!"

Joseph and Peter are definitely who you want on your side.

"My family and I are so grateful for the hard work and talent that all was offered in my behalf. Having a scary situation made light by trusting in this law firm was the best decision my family and I made. They were always so prepared and confident. They were always kind and took the time to help me understand what was going on every step of the way. Joseph and Peter are definitely who you want on your side. You can be confident in their intelligence and ability to fight for you."
Work With Highly Skilled & Experienced Attorneys
Phone & Video Conference Services for Clients Who Prefer to Meet Remotely

We Offer Free Consultations - Se Habla Español

We Have An Aggressive and Comprehensive Approach For Each Case

Our Firm Has Been Serving Clients Since 2000

We Conduct Thorough & Complete Investigations
Get StarteD With A Free Consultation