PEDESTRIAN ACCIDENT ATTORNEYS IN SALT LAKE CITY, UTAH
Have you or someone you love been injured in a pedestrian accident in Salt Lake City? We are here to help. Call Jardine Law Offices P.C., today.
Utah is a state brimming with natural beauty. The state plays host to stunning landscapes and geographical wonders in our numerous state and national parks. Some of our parks are even "dark sky parks" where you can go to view the Milky Way in all its glory, sans light pollution. There are many exciting reasons to visit our beautiful state, even if it's just to soak in the gorgeous scenery.
Most of the more popular activities in Utah are done outdoors, and people are seen everywhere taking advantage of the natural splendor of the state. Outdoor activities usually mean lots of pedestrians and unfortunately, a lot of pedestrians makes for a higher risk of pedestrian accidents.
Each year, approximately 800 people are injured and in need of hospitalization due to pedestrian accidents in Utah and around 40 of these victims lose their lives. Speeding is one of the most common causes of Utah pedestrian collisions. If a vehicle is traveling at high speeds when it strikes a pedestrian, the risk of serious injury or death instantly rises.
The second leading cause of pedestrian accidents in Utah is drivers not checking their surroundings while backing up, or while exiting parking spaces or lots. It is important to always check in every direction while backing up a vehicle to make sure that no one is in your path. Some other leading causes of pedestrian crashes in Utah are:
Reckless driving
Distracted driving
Failure to yield right of way
Vision obscured by glare
Improper turns
Driver intoxication
Driver fatigue
The Salt Lake City pedestrian accident lawyers at Jardine Law Offices P.C. are wholly committed to helping accident victims receive the justice they deserve after being injured at the hands of someone who acted negligently. Our dedicated team works diligently to ensure that our clients are able to get the care that they need in order to successfully recover.
If you or someone you love has suffered injuries in a Utah pedestrian accident caused by the negligent actions of another person, call our law firm as soon as possible to speak with someone concerning your case. Financial compensation could lift a lot of the financial burden you may be facing due to your accident.
TYPES OF PEDESTRIAN CRASHES IN UTAH
Even slow-moving vehicles can pose a serious threat to pedestrians. There are many different types of pedestrian collisions in Utah, some of which have been listed below.
Striking a pedestrian while backing up: The most common type of pedestrian crash in Utah, these wrecks most often take place in parking lots or on streets where crowded driveways or cars parked on the side of the road limit driver visibility. Drivers must be totally aware of their surroundings and back up slowly enough to be able to react in a timely manner if a pedestrian enters their path.
Play/Work crashes: Playing children in residential areas poses a risk for pedestrian accidents. Construction workers also often work on busy roads, putting them at risk for a pedestrian collision. Speed is always a factor in these areas, and it is important to keep it at a minimum for the safety of those around you.
Pedestrian walking across a highway: Pedestrians who must walk across limited access highways or on/off ramps will find themselves at an elevated risk of being hit by fast-moving vehicles. While it is unsafe to travel along or across these roads by foot, some may find it necessary in certain situations.
Off-road pedestrian crashes: These wrecks occur when a vehicle leaves the roadway for some reason. Unfortunately, walking on the sidewalk next to a busy street puts you at risk of being struck by a car in this manner. People waiting at bus stops, standing close to the edge of corners or on curbs, or waiting near a disabled vehicle all are at higher risk of being hit by a car.
Pedestrians walking along the road:
COMMON REASONS PEDESTRIAN ACCIDENTS OCCUR IN UTAH
Driver Distraction: Drivers talking or texting on mobile phones puts pedestrians at risk as well as other drivers. At the same time, pedestrians paying too much attention to their phones while crossing busy streets are also putting themselves at higher risk of being hit by a car. Pedestrians should always make eye contact with a driver before crossing the street to ensure that they know to wait.
Intoxication: Those who choose to drive while drunk or high pose a threat to everyone they encounter on the road, especially pedestrians. Intoxicated drivers instantly pose a higher threat to pedestrians, simply by being in close proximity to them.
Driver Impatience: Pedestrians generally have the right of way in Utah. If a pedestrian does not see your vehicle and begins to walk across the street against the light, they still have the right of way. Drivers who may be impatient and do not lookout for people on foot may cause pedestrian accidents.
Recklessness: Both pedestrians and drivers can be reckless, which is considered one of the most common causes of pedestrian crashes across the United States. Both parties need to look for one another and attempt to make eye contact in order to remain as safe as possible. Those who do not obey traffic laws/crosswalks can put themselves at risk for a pedestrian crash.
Inclement Weather: Bad weather conditions such as slippery roads may make it impossible for a vehicle to stop in a timely manner when a pedestrian enters their path. Hazardous walking conditions due to snow/ice could force a pedestrian onto the road. This could catch a motorist off-guard, and cause a pedestrian crash. Rainwater can also cause vehicles to hydroplane into crosswalks.
Visibility: There are usually more pedestrian accidents at night, probably due to reduced visibility. It is important to wear bright/reflective clothing if possible if you must walk at night. Wearing dark colors puts you at risk of being struck by a vehicle, as it is difficult to see someone dressed in dark colors at night.
The vast majority of pedestrian accidents in Utah are the result of reckless, negligent drivers. Despite the fact that we are able to take various steps in order to ensure that we don't harm others, it is impossible to guarantee that other drivers will offer us the same thoughtful consideration.
Those who choose to not follow traffic control devices, drive at excessive speeds, while impaired, or take part in other reckless, dangerous behaviors while behind the wheel, are most likely to be the cause of a catastrophic or deadly pedestrian accident. Thousands of people are hospitalized every year due to the carelessness of others. In Utah, we see these tragic accidents occur for a number of different reasons.
Some of the most common causes of pedestrian accidents in Utah are as follows:
Texting and driving
Eating and drinking while driving
Driver intoxication
Personal grooming
Talking on the phone
Talking to other people in the vehicle
Changing the radio station
Zoning out
Looking at directions
Regardless of the cause of your crash, it is in your best interest to work with a skilled and experienced Utah personal injury lawyer after suffering injuries in an accident caused by negligence. Our Salt Lake City pedestrian accident attorneys are here to fight for your rights and hold those responsible for your injuries accountable for their actions.
INJURIES THAT COMMONLY RESULT FROM UTAH PEDESTRIAN CRASHES
Unlike those who are traveling in cars, trucks, and other vehicles, pedestrians have no protection at all when it comes to being injured in an accident with a vehicle, no matter how small. Even a crash with an ATV or go-kart could result in life-threatening injuries for a pedestrian, let alone a car or truck.
Obviously, pedestrian wrecks are more likely to produce catastrophic or deadly outcomes than those accidents that only involve vehicles. The chances of being devastatingly injured are increased when victims are hit by vehicles traveling at high speeds.
People injured in Utah pedestrian accidents often suffer the following injuries:
Broken Bones: People often break their arms, legs, or suffer breaks to other parts of their bodies when hit by a vehicle. These fractures can range from small to severe. Some breaks are complete and require extensive physical therapy and even surgery.
Traumatic Brain Injuries (TBIs): Long-term, immediate consequences may result from a TBI. The head is a vulnerable body part when involved in a crash, especially a pedestrian accident.
Spinal Cord Injuries: These types of injuries may result in temporary or permanent paralysis. Whether it persists depends on the severity of the injury. Those who suffer injury to their spinal cord often must endure lifetimes of treatment.
Internal Organ Injuries: Victims who are hit by cars may suffer from internal bleeding, which is a life-threatening injury. Immediate medical attention is imminent when an injury of this magnitude occurs. Lung punctures and spleen and liver lacerations are among the most common types of internal organ injuries seen in pedestrian crashes.
The Salt Lake City pedestrian accident attorneys at Jardine Law Offices P.C. have helped many victims recover. Seeking guidance from a skilled personal injury lawyer is crucial if you wish to ensure that your rights are protected early on.
Our team provides you with informative legal guidance as we recognize that you may not be well versed in personal injury law. We are here to help you understand your legal right toward financial compensation in the event that you or someone you love was hurt in a pedestrian accident in Utah.
We work diligently to provide our clients with the maximum compensation amount available for their losses. Contact our Salt Lake City law firm today to schedule a no-pressure, no-cost consultation. It takes one call to start demanding justice and protecting your legal rights. Call us today at (801) 350-3506 in order to get started on your personal injury case.
We believe that those injured in negligently caused accidents deserve representation and justice. Our firm works on a contingency fee basis, which means you pay us nothing unless awarded financial compensation for your injuries and incurred losses.
OUR SALT LAKE CITY PEDESTRIAN ACCIDENT ATTORNEYS ARE HERE TO HELP
Victims and their families may find themselves in a state of panic after being involved in a pedestrian accident. Oftentimes, victims are totally overwhelmed with numerous questions. Without the help of a skilled attorney, they may be completely unaware of the legal options available to them after suffering injuries in a pedestrian accident.
At Jardine Law Offices P.C., we will contact everyone necessary in order to provide proof of the damages you may be facing after your crash. This can include police officers, doctors, and anyone else relevant to your case. We will discuss the details surrounding the collision and figure out the appropriate steps to take in order to move forward.
Our team will create videos, take pictures, and obtain surveillance footage if necessary. We will hire experts who are able to recreate the scene of your crash in order to uncover important details that demonstrate how and why the incident occurred.
Contact our law office today in order to be connected with a skilled and knowledgeable pedestrian accident attorney in Salt Lake City who will fight for your rights and help you get on the road to recovery.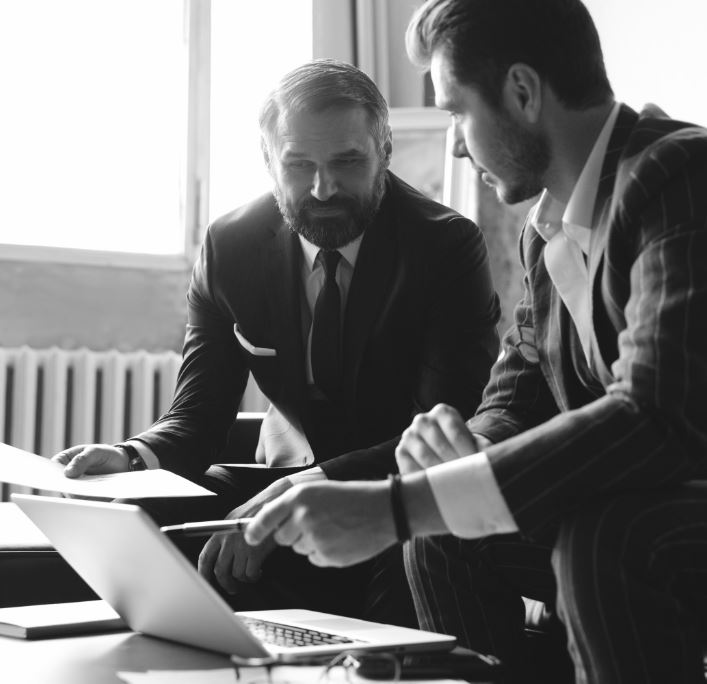 I felt like a priority from the beginning and highly recommend their counsel.

"Everyone was extremely helpful and I was able to talk to Joseph immediately after calling. He provided me with excellent advice and information for my case. I felt like a priority from the beginning and highly recommend their counsel."

They are honestly the best attorneys ever.

"I have been represented by Joseph and Peter 3 times already. They are honestly the best attorneys ever. They were really helpful and got me the best deals. They are really flexible and informative... 100% would recommend to anyone from small claims to criminal cases!"

Joseph and Peter are definitely who you want on your side.

"My family and I are so grateful for the hard work and talent that all was offered in my behalf. Having a scary situation made light by trusting in this law firm was the best decision my family and I made. They were always so prepared and confident. They were always kind and took the time to help me understand what was going on every step of the way. Joseph and Peter are definitely who you want on your side. You can be confident in their intelligence and ability to fight for you."
Work With Highly Skilled & Experienced Attorneys
Phone & Video Conference Services for Clients Who Prefer to Meet Remotely

We Offer Free Consultations - Se Habla Español

We Have An Aggressive and Comprehensive Approach For Each Case

Our Firm Has Been Serving Clients Since 2000

We Conduct Thorough & Complete Investigations
Get StarteD With A Free Consultation