DUI FIELD SOBRIETY
The immediate aftermath of being pulled over for a potential DUI can be intimidating. The field sobriety test can be a nerve-wracking experience, but it can also be a point of defense if you end up being charged with a DUI. With the harsh stance Utah takes on DUI charges, you may be considering a guilty plea. However, an experienced Salt Lake City DUI attorney can give you a fighting chance to lessen or relieve charges resulting from a DUI field sobriety test.
You should only trust an experienced attorney to handle DUI cases. Joseph Jardine and Peter Goodall have over 15 years of experience to their name. This experience gives them the confidence to analyze every aspect of a DUI field sobriety test for possible errors. This allows them to lead the legal team at Jardine Law Office P.C. to successful defenses.
FIELD SOBRIETY TEST PROCEDURES
Field sobriety tests are a series of tests administered before a breathalyzer or blood test to determine possible intoxication. The tests are specially designed to reveal impairment of a driver's ability to pay attention, keep balanced, respond to instructions, and perform physical acts in a coordinated manner. Many officers in Utah and nationwide depend on a National Highway Traffic and Safety Administration (NHTSA) approved three-step test known as Standardized Field Sobriety Test.
The first step of the Standardized Field Sobriety Test involves testing the eyes and is referred to as the horizontal gaze nystagmus test. Officers instruct pulled-over drivers to follow an object in their hand. They watch for a jerk when the eye looks to the left or right. This jerk happens involuntarily and is intensified when someone is intoxicated. During the test, officers also monitor the eye's stability while following an object.
The second test is a well-known field sobriety test that involves a possibly intoxicated driver taking steps in a straight line. Officers instruct the driver to take heel-to-toe steps in a straight line. After 9 steps, the officer instructs the drive to turn on one foot and walk a straight line back. This test allows officers to observe the coordination and ability to respond to instructions of the driver they are testing for intoxication.
The final test administers requires the driver being tested to balance on one foot. An officer will instruct the driver to stand with one foot raised and perform a count to 30. This test allows officers to test balance and physical awareness in a driver. Potential signs of intoxication include difficulty staying still, trying to correct balance with arm sways, or needing to return both feet to the ground.
While the previous three tests are the standards endorsed by the NHTA, other field sobriety tests can be administered. Tests can be verbal, including saying the alphabet or counting in reverse. Other common tests include alternating nose touching with closed eyes, counting fingers in succession, and moving the head while stand leg to leg.
Contact Our Dedicated & Experienced lawyers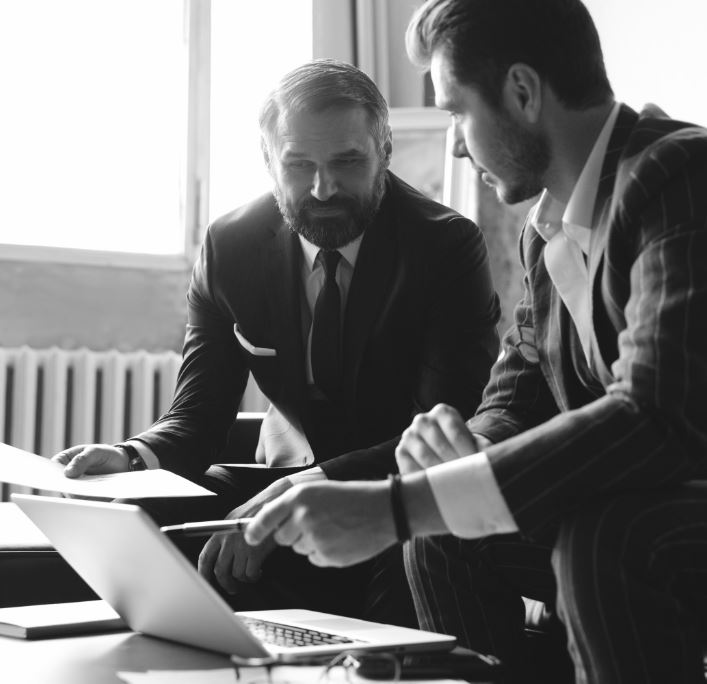 I felt like a priority from the beginning and highly recommend their counsel.

"Everyone was extremely helpful and I was able to talk to Joseph immediately after calling. He provided me with excellent advice and information for my case. I felt like a priority from the beginning and highly recommend their counsel."

They are honestly the best attorneys ever.

"I have been represented by Joseph and Peter 3 times already. They are honestly the best attorneys ever. They were really helpful and got me the best deals. They are really flexible and informative... 100% would recommend to anyone from small claims to criminal cases!"

Joseph and Peter are definitely who you want on your side.

"My family and I are so grateful for the hard work and talent that all was offered in my behalf. Having a scary situation made light by trusting in this law firm was the best decision my family and I made. They were always so prepared and confident. They were always kind and took the time to help me understand what was going on every step of the way. Joseph and Peter are definitely who you want on your side. You can be confident in their intelligence and ability to fight for you."
Work With Highly Skilled & Experienced Attorneys
Phone & Video Conference Services for Clients Who Prefer to Meet Remotely

We Offer Free Consultations - Se Habla Español

We Have An Aggressive and Comprehensive Approach For Each Case

Our Firm Has Been Serving Clients Since 2000

We Conduct Thorough & Complete Investigations
Get StarteD With A Free Consultation