Felony DUI Charges in Salt Lake City
As with most repeated mistakes in life, the penalties for repeated DUIs increase for each one. While first and second-time DUI charges in Utah normally result in misdemeanors, third-time offenders will likely be charged with a felony. You may also receive a felony if your DUI resulted in the death or serious injury of another involved. Felony charges have serious negatives effects on nearly every aspect of life, and you should do everything in your power to avoid one.
If you were recently charged with a third DUI, it is of the utmost importance that you contact a qualified Salt Lake City DUI attorney as soon as you possibly can. With such serious charges, you should only rely on the most experienced and confident felony DUI attorneys in your area. For the better part of two decades, Joseph Jardine and Peter Goodall have been building their reputations in Utah courtrooms. Thus, the legal team at Jardine Law Offices P.C. is ready to defend you against your criminal charges.
REality OF A FELONY DUI CHARGE
Felony DUI charges can carry very severe penalties that are sure to fill your life with tremendous hardships. At the minimum, you can expect to receive 1500 hours of jail time. That equates to over two months in jail. At the maximum, you could be facing five years of jail time. Such a range in potential punishment only highlights the importance of an experienced attorney.
There is also a great range of possible fines. With a minimum of nearly $3000, felony DUI will be costly. However, there is a maximum of over $9000. At a potential three times cost, you should not allow your sentence to be charged without a good defense.
Other penalties for a felony DUI charge includes probation, suspended license, and professional substance abuse screening and assessment. There is also a wide range of court-ordered treatments that could be charged: a minimum of 240 days and a maximum of five years.
Felony DUI charges are not limited to multiple-time offenders. Felony DUI charges can also be brought if there was an accident involved in your DUI that resulted in injury or the fatality of somebody else. Even if your DUI did not involve an accident, you may still be charged with a felony if your records show previous accidents that resulted in criminal charges.
YOUR NEXT STEPS ARE VITAL
Receiving a felony DUI charge is a very serious situation. Whether you are a multiple-time offender or caused the injury in a DUI related accident, you are likely facing thousands of dollars in fines, significant jail time, and an extended period of not being able to drive. If maximum charges are brought, you could face a lengthy jail sentence that will be debilitating to your future job prospects. There is too much at stake to go it alone. You should contact an experienced Salt Lake City felony DUI attorney. Contact us for a free consultation, or you can call on (801) 396-9993.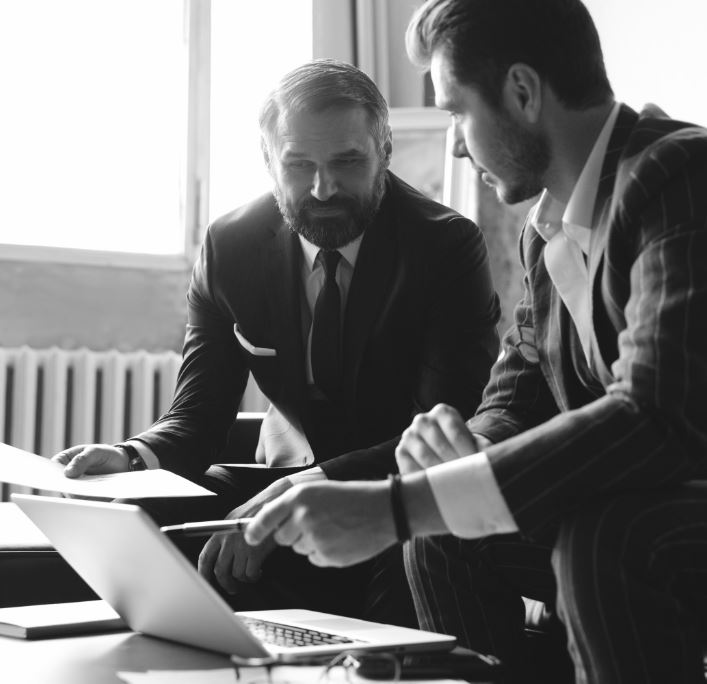 I felt like a priority from the beginning and highly recommend their counsel.

"Everyone was extremely helpful and I was able to talk to Joseph immediately after calling. He provided me with excellent advice and information for my case. I felt like a priority from the beginning and highly recommend their counsel."

They are honestly the best attorneys ever.

"I have been represented by Joseph and Peter 3 times already. They are honestly the best attorneys ever. They were really helpful and got me the best deals. They are really flexible and informative... 100% would recommend to anyone from small claims to criminal cases!"

Joseph and Peter are definitely who you want on your side.

"My family and I are so grateful for the hard work and talent that all was offered in my behalf. Having a scary situation made light by trusting in this law firm was the best decision my family and I made. They were always so prepared and confident. They were always kind and took the time to help me understand what was going on every step of the way. Joseph and Peter are definitely who you want on your side. You can be confident in their intelligence and ability to fight for you."
Work With Highly Skilled & Experienced Attorneys
Phone & Video Conference Services for Clients Who Prefer to Meet Remotely

We Offer Free Consultations - Se Habla Español

We Have An Aggressive and Comprehensive Approach For Each Case

Our Firm Has Been Serving Clients Since 2000

We Conduct Thorough & Complete Investigations
Get StarteD With A Free Consultation