Implied Consent Defense in Salt Lake City
Chemical tests that prove the presence of alcohol are key pieces of evidence in a DUI charge. Like in most states, obtain a license in Utah gives implied consent to officers who wish to administer a chemical test if they have probable cause to believe you are driving under the influence of drugs or alcohol. With that being said, you have the option to defend against automatic charges stemming from a refusal to be chemically tested after a DUI arrest.
If you have recently denied a chemical test during a DUI arrest, you should seek out a Salt Lake City DUI attorney. An experienced attorney will know how to build your defense over issues surrounding implied consent. Joseph Jardine and Peter Goodall have more than 15 years handling DUI cases and can provide sound counsel on how to proceed. The legal team at Jardine Law Offices P.C. is here to help.
HOW REFUSING A CHEMICAL TEST CAN EFFECT YOU
While you cannot be criminally charged for refusing a chemical test, you can face driving privilege consequences under Utah's implied consent law. The implied consent law states that any person legal operating a vehicle in Utah has implied to the consent of a chemical test if an officer has probable cause to believe that said person is driving while intoxicated. Penalties for refusing to take a chemical test include a license suspension and multiple years' no-alcohol licenses.
After refusing to take a chemical test, if it was not already done, an officer may attempt to administer a field sobriety test. Refusing to participate in a field sobriety test is not a criminal offense and there are no automatic penalties for refusing one. Because of your refusal to take a chemical test, you will be issued a 30-day license. This temporary license is meant to give you time to request a hearing and time for a said hearing to take place.
Requesting a hearing can present an attorney with the opportunity to fight the penalties of the implied consent law and attack evidence that will be used against you during your DUI case. Since chemical test results are vital pieces of evidence in most DUI arrests, it is vital that the police officer validates his probable cause to arrest you for a DUI. An experienced attorney will be prepared to attack any weaknesses in the probable cause for arrest.
Get Help From Our Experienced Attorneys Today
Although refusing to take a chemical test after a DUI is a violation of implied consent law, you still have legal options. However, you only have 10 days after a refusal to request a driver's license hearing. You need to act fast if you want to have experienced legal representation on your side. If you are seeking a Salt Lake City DUI attorney to represent you after refusing a chemical test, selecting representation with experience, confidence, and successful legal history is a must. Joseph Jardine and Peter Goodall have spent most of the past 20 years gaining experience and confidence that has led to successfully navigating the legal proceedings involved with DUI charges. For a free consultation, contact us today.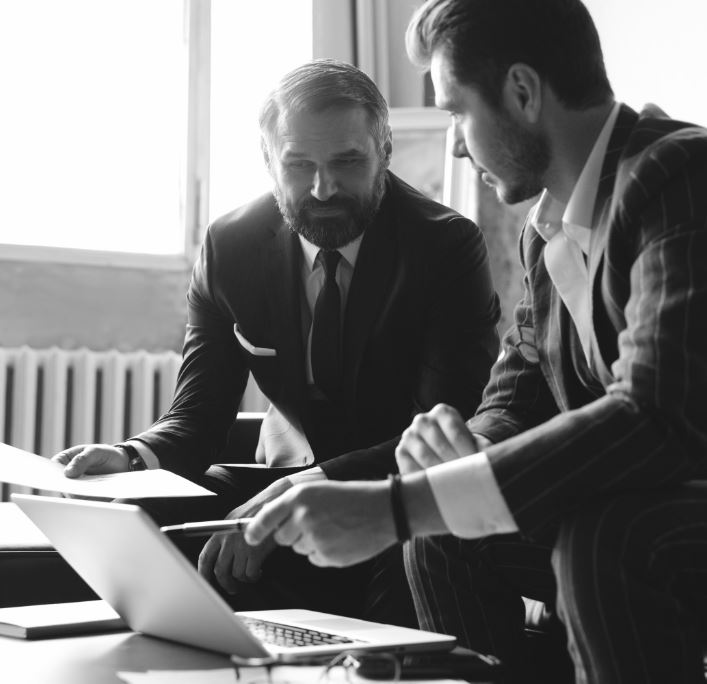 I felt like a priority from the beginning and highly recommend their counsel.

"Everyone was extremely helpful and I was able to talk to Joseph immediately after calling. He provided me with excellent advice and information for my case. I felt like a priority from the beginning and highly recommend their counsel."

They are honestly the best attorneys ever.

"I have been represented by Joseph and Peter 3 times already. They are honestly the best attorneys ever. They were really helpful and got me the best deals. They are really flexible and informative... 100% would recommend to anyone from small claims to criminal cases!"

Joseph and Peter are definitely who you want on your side.

"My family and I are so grateful for the hard work and talent that all was offered in my behalf. Having a scary situation made light by trusting in this law firm was the best decision my family and I made. They were always so prepared and confident. They were always kind and took the time to help me understand what was going on every step of the way. Joseph and Peter are definitely who you want on your side. You can be confident in their intelligence and ability to fight for you."
Work With Highly Skilled & Experienced Attorneys
Phone & Video Conference Services for Clients Who Prefer to Meet Remotely

We Offer Free Consultations - Se Habla Español

We Have An Aggressive and Comprehensive Approach For Each Case

Our Firm Has Been Serving Clients Since 2000

We Conduct Thorough & Complete Investigations
Get StarteD With A Free Consultation