SALT LAKE CITY JUVENILE DUI DEFENSE LAWYER
In Utah, children as young as 15 years old, participating in a Driver's Education Program, can be granted a provisional instruction permit effective for one year. At age 16 children may receive a temporary learner permit after successfully passing all parts of the written exam. As your child begins to learn to drive, a parent's primary concern is the safety of your child. Parents will teach their children one-on-one to drive and/or enroll them in a Driver's Education Program. The hope is to teach our children to drive safely, legally, and responsibly. However, children are still apt to make bad judgment calls, especially when deciding whether or not to get behind the wheel of a car while intoxicated. If your child or juvenile relative has been charged with a DUI, contact Jardine Law Offices P.C. at (801) 396-9993.
WHAT STATISTICS SHOW
Motor vehicle crashes are the leading cause of death in people aged 15 to 20 years of age.
Drivers under the age of 21 represent about 10 percent of the drivers in the U.S. but are responsible for 17 percent of fatal alcohol-involved crashes. This is startling considering they are not allowed to purchase alcohol legally in the U.S. to begin with.
Youth ages 12 to 20 years old drink 11 percent of all alcohol consumed in the united states.
More than 90 percent of this alcohol is consumed in the form of binge drinking.
Youth consume, on average, more alcohol during a single drinking setting than adult drinkers.
More than 4,300 deaths are caused by high alcohol consumption by underage youth each year.
According to the CDC in 2017 high school students surveyed said:
30 percent drank some amount of alcohol
14 percent of binge drank
6 percent drove after drinking
17 percent were in the vehicle with a driver who had been drinking
Consequences of minors consuming alcohol can include:
Failing grades
Higher absences
Higher rates of physical and/or sexual assault
Changes in brain development that may have lifelong effects
Death from alcohol poisoning
Legal civil ramifications
What Can Happen If A Juvenile is charged with a DUI
Utah has implemented a "not a drop" law which makes it illegal for drivers under the age of 21 years to drive with ANY detectable amount of alcohol in their system. A driver under 18 with a BAC of 0.01 can be charged with a DUI. If your child is under 18, the Juvenile Court has jurisdiction, except for violations of the "Open Container Law", in which case the Juvenile Court only has jurisdiction over minors under age 16. Children 16 and older, charged with a DUI, can face adult punishments. If you are the parent or guardian of a minor who has been charged with a DUI, time is of the essence. Contact us directly at (801) 396-9993. Let our DUI attorney in Salt Lake City help you represent your minor child and protect them from, what could be, adult consequences.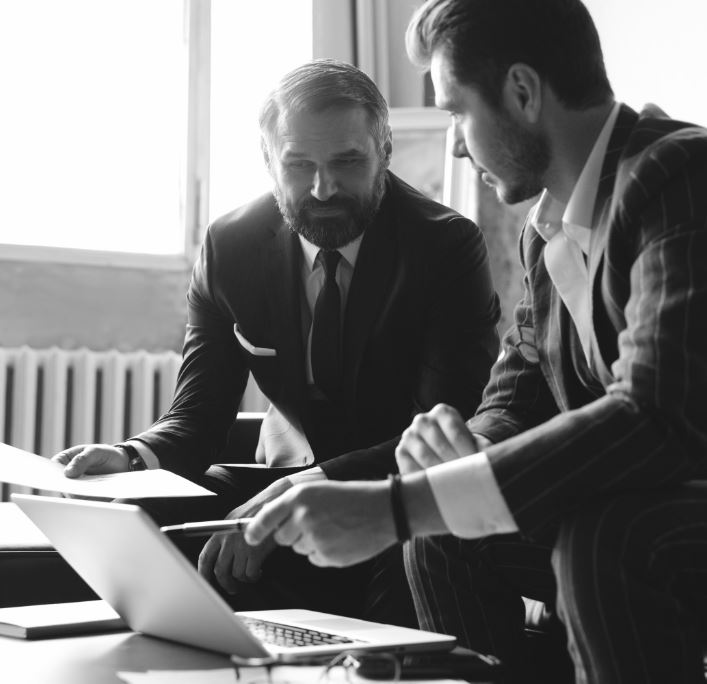 I felt like a priority from the beginning and highly recommend their counsel.

"Everyone was extremely helpful and I was able to talk to Joseph immediately after calling. He provided me with excellent advice and information for my case. I felt like a priority from the beginning and highly recommend their counsel."

They are honestly the best attorneys ever.

"I have been represented by Joseph and Peter 3 times already. They are honestly the best attorneys ever. They were really helpful and got me the best deals. They are really flexible and informative... 100% would recommend to anyone from small claims to criminal cases!"

Joseph and Peter are definitely who you want on your side.

"My family and I are so grateful for the hard work and talent that all was offered in my behalf. Having a scary situation made light by trusting in this law firm was the best decision my family and I made. They were always so prepared and confident. They were always kind and took the time to help me understand what was going on every step of the way. Joseph and Peter are definitely who you want on your side. You can be confident in their intelligence and ability to fight for you."
Work With Highly Skilled & Experienced Attorneys
Phone & Video Conference Services for Clients Who Prefer to Meet Remotely

We Offer Free Consultations - Se Habla Español

We Have An Aggressive and Comprehensive Approach For Each Case

Our Firm Has Been Serving Clients Since 2000

We Conduct Thorough & Complete Investigations
Get StarteD With A Free Consultation