Motorcycle Accident Attorneys In Salt Lake City, Utah
If you have been injured in a motorcycle accident in the state of Utah, contact the Salt Lake City personal injury attorneys at Jardine Law Offices P.C. to begin the fight for compensation today.
An exhilarating choice of transportation, motorcycles are especially popular in Utah. Our state has beautiful scenic views and captivating national parks that draw many riders to its roads and highways. While motorcycles can be a wonderful way to take in the sights and feel one with nature, they are also dangerous because they offer little to no protection for their riders and passengers alike. This increases the risk of serious or fatal injuries in the event of a traffic accident.
Motorcycles are much smaller vehicles making them difficult to see for other motor vehicle drivers and truckers who occupy those same roads and highways. If you or someone you love has sustained injuries in a motorcycle accident in Utah caused by another party's negligence, Jardine Law Offices P.C. is here to help you. You may be entitled to significant financial compensation that could help pay for outstanding medical bills and other costs that may be associated with your recent wreck.
Motorcycles are a popular mode of transportation. Many cyclists prefer their bike over a car or truck due to the sense of adventure and freedom that they feel while riding. Unfortunately, motorcycle collisions have a reputation for being particularly catastrophic, and, in numerous cases, fatal. As previously stated, motorcycles do not provide the protection necessary in order to minimize the risk of severe injuries in the event of a collision.
The chances of someone being involved in a traffic accident in their lifetime are high. In fact, information from the car insurance industry suggests that the average driver files an accident claim approximately once every 18 years. This means that the average driver is involved in three to four traffic collisions throughout their life. Based on these estimations, the question remains: how damaging will the crash be when it happens?
Fatal wrecks are obviously the largest risk faced by motorcycle riders. There were 273 traffic accident deaths in Utah in 2017, according to information provided by the Utah Department of Public Safety. Of those deaths, approximately 39, or around 14 percent, were motorcyclists. When we consider that only roughly three percent of registered vehicle owners in Utah are motorcyclists, it is obvious that motorcycle collisions are much more dangerous and put those involved at a much higher risk of catastrophic injury or death.
IMPORTANT FACTS ABOUT MOTORCYCLE ACCIDENTS IN UTAH
Did you know:
Motorcycle collisions in Utah are most likely to take place between the hours of 4:00 p.m. and 6:00 p.m. on the weekends, including Fridays.
Motorcyclists aged 20-24 are at the highest risk of becoming involved in a crash, according to recent statistics.
Motorcycle crashes account for nearly 12% of all accidents in Utah.
When another driver causes the wreck, the most common reason for a motorcycle collision to occur is failure to yield the right of way.
When the motorcyclist causes the incident, the most common reason for an accident to occur is following too closely or improper lane-changing.
If you or someone you love has been injured in a serious motorcycle accident in Salt Lake City or anywhere in Utah that was not your fault, you need to speak with a skilled Salt Lake City motorcycle accident lawyer as soon as possible to find out about your victim rights and to find out if you have the right to pursue a claim for financial compensation. Call Jardine Law Offices P.C. today to speak to a knowledgeable Utah motorcycle crash attorney today about your accident.
COMMON CAUSES OF UTAH MOTORCYCLE COLLISIONS
The most common instances of motorcycle accidents in the state of Utah are caused by:
Driver inattention/distraction/negligence, either on the part of the motorcyclist or another driver. Drivers who engage in other activities while behind the wheel, such as texting, talking to other people in the car, changing the radio station, etc, put themselves and every other driver around them at risk for a collision.
Manufacturing flaws in the bike, including faulty frames or unstable forks. Unfortunately, motorcycle manufacturers can make mistakes, which often results in accidents.
Drivers harassing bikers. Some drivers, for whatever reason, have problems with motorcyclists and will hackle them if they see them on the roadway. This can distract the motorcyclist, which can then result in an accident.
Other vehicles that follow too closely behind a motorcycle.
Failure to yield the right of way at traffic stops or junctions. Not allowing a motorcyclist the right of way can result in an accident.
Drivers attempting to make left-hand turns without noticing motorcyclists. Drivers who fail to check their blind spots, especially when turning left, put themselves and other drivers around them at risk for an accident.
Driver intoxication. Being drunk or high when behind the wheel of a vehicle is a very dangerous decision and can result in a catastrophic or deadly collision. When a driver's judgment is impaired, they should never operate a motor vehicle.
Driver fatigue: If a driver is extremely tired, this is often equivalent to being drunk or intoxicated behind the wheel. Reaction time is slowed and judgment can become impaired when we are fatigued. Since driving requires fast reaction times and full attention, being overly fatigued can cause accidents easily.
WHAT DAMAGES CAN I SEEK FOR MY UTAH MOTORCYCLE ACCIDENT INJURIES?
Being injured in a Utah motorcycle collision can mean a long hard road of recovery for the victim. It can mean being faced with debilitating pain and suffering, and sometimes even debilitating loss, depending on the circumstances of the wreck. Sustaining injuries that require lengthy hospital stays or extensive surgeries can force victims out of work for extended time periods. This often results in lost wages and bills that pile up, causing overwhelming anxiety and stress. These damages and more are all able to be compensated for in court if your accident was the result of another person's carelessness. Non-economic damages that result from being in an accident that wasn't your fault include but are not limited to:
Loss of Consortium
Loss of Life Enjoyment
Pain and Suffering
Emotional Turmoil
T.S.D.
Allow a dedicated attorney from the Jardine Law Offices P.C. in Salt Lake City to inform you of your existing legal right toward financial compensation. Without a lawyer, it is difficult to know what you are entitled to under which circumstances when it comes to personal injury law. Compensation can also cover outstanding medical bills, emotional health bills, funeral costs when applicable, among other costs you may be faced with in the aftermath of a serious accident. The amount of financial compensation a person may receive depends on the severity of the damages that resulted from the collision they were injured in. Having a skilled attorney on your side could reduce the time it takes to settle your case, and increase your settlement amount.
Facing an issue of this magnitude on your own is out of the question when you work with a skilled Utah personal injury attorney. The lawyers at Jardine Law Offices P.C. have been in the business of providing innocent crash victims and their family members with justice and financial compensation for many years. Our dedicated team is passionate about providing exceptional service to each and every one of our clients, as we are acutely aware of the stress you may be facing during this difficult and uncertain time. You can depend on us to get you through this, as we will help you every step of the way.
We work hard to ensure our clients feel well taken care of when working with us, and pride ourselves on our ethical practices. We are well aware that each case is different and presents its own unique set of challenges, which is why we are well versed in the laws surrounding personal injuries in Utah. We are prepared to take your case to court if need be, and we will aggressively negotiate a full and fair compensation amount from the insurance companies. No one deserves to have to pay for injuries they sustained due to another person's carelessness.
WHY CHOOSE Jardine Law Offices P.C.?
The attorneys at Jardine Law Offices P.C. will also work diligently on your behalf in order to hold the party responsible for your crash accountable for their negligent actions. Punitive damages may even be awarded to you depending on the level of gross negligence that was demonstrated in the cause and circumstance of your accident.
If you have been hurt in a motorcycle collision in Utah, no matter the contributing factors of the crash, you may be entitled to claim financial compensation and damages for the injuries and property damage you may have endured. In order to file a claim and get on the road to financial, physical, and emotional recovery, the legal guidance of the Utah personal injury attorneys at Jardine Law Offices P.C. is in your best interest. In order to schedule a free consultation with a motorcycle accident attorney in Salt Lake City, contact us today at (801) 396-9993.
With the lawyers at Jardine Law Offices P.C., you are never alone. Our aggressive and experienced motorcycle accident attorneys have assisted a large number of injured riders secure just financial compensation. We represent clients throughout Salt Lake City without charging upfront fees. Our firm only requires payment if we recover compensation on your behalf. Contact our law office today to get started on your own personal path to recovery.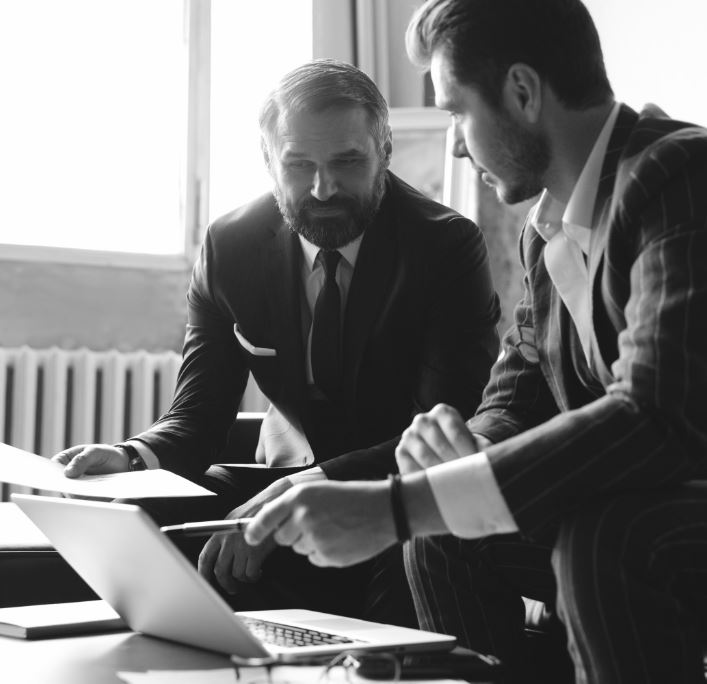 I felt like a priority from the beginning and highly recommend their counsel.

"Everyone was extremely helpful and I was able to talk to Joseph immediately after calling. He provided me with excellent advice and information for my case. I felt like a priority from the beginning and highly recommend their counsel."

They are honestly the best attorneys ever.

"I have been represented by Joseph and Peter 3 times already. They are honestly the best attorneys ever. They were really helpful and got me the best deals. They are really flexible and informative... 100% would recommend to anyone from small claims to criminal cases!"

Joseph and Peter are definitely who you want on your side.

"My family and I are so grateful for the hard work and talent that all was offered in my behalf. Having a scary situation made light by trusting in this law firm was the best decision my family and I made. They were always so prepared and confident. They were always kind and took the time to help me understand what was going on every step of the way. Joseph and Peter are definitely who you want on your side. You can be confident in their intelligence and ability to fight for you."
Work With Highly Skilled & Experienced Attorneys
Phone & Video Conference Services for Clients Who Prefer to Meet Remotely

We Offer Free Consultations - Se Habla Español

We Have An Aggressive and Comprehensive Approach For Each Case

Our Firm Has Been Serving Clients Since 2000

We Conduct Thorough & Complete Investigations
Get StarteD With A Free Consultation