Assault and Battery Defense
Assault And Battery Defense Attorney Salt Lake City
If you are charged with assault, take these charges seriously. Depending on the severity of the charges and circumstances surrounding the case you could face hefty fines and/or time in prison. Contact Jardine Law Offices P.C. today in Salt Lake City. In our offices, you will find serious litigators who have extensive experience in assault and battery defense.
WHAT IS ASSAULT?
Under Utah law, assault is defined as An attempt, with unlawful force or violence, to do bodily injury to another, or an act committed with unlawful force or violence, that causes bodily injury to another or creates a substantial risk of bodily injury to another.
Possible assault charges:
Simple Assault
This is a class B misdemeanor
Minor injuries to the victim
No weapon used
Aggravated Assault
This is a felony
A weapon was used
Committed with the intent to commit a more serious crime such as rape
Committed against someone in a protected class (an elderly person or child)
Sexual Assault
Referring to "any act of sexual nature perpetrated on a person without his or her consent."
Considered a violent crime
Assault With a Deadly Weapon
A felony regardless of the type of weapon used to commit the act
Defined as "physical assault or violence committed by using, or attempting to use, a weapon or object that is capable of causing serious injury or death."
The penalties for assault vary greatly depending on what type of assault is committed and the charges against you. These charges range from a Class B Misdemeanor to a 3rd Degree Felony. You could also face civil liability for any emotional or physical distress caused and be forced to pay damages.
Possible Penalties:
Third Degree Assault: Up to five years in prison and up to a $5,000 fine
Second Degree Assault: One to fifteen years in prison and up to a $10,000 fine
Class A Misdemeanor: Up to one year in jail and up to a $2,500 fine
Class B Misdemeanor: Up to six months in jail and up to a $1,000 fine
The penalties of assault charges can have a severe impact on your future. If convicted of a felonious assault, not only can you face time in prison, but a felony stays on your permanent criminal record and could make it difficult for you to find employment, pass background checks, or even get a loan.
Work With Skilled & Competent Lawyers
At Jardine Law Offices P.C., we know the serious ramifications you could be facing and will negotiate on your behalf for an acceptable agreement, possibly dismal of the case, or litigate your case at trial. If you have been charged with assault of any degree or misdemeanor in Salt Lake City, you will need an attorney who will investigate all avenues of your case and build you the best defense possible. Assault charges and defenses can be confusing and extremely difficult to dispute. Contact our law firm at (801) 396-9993 for a free case evaluation.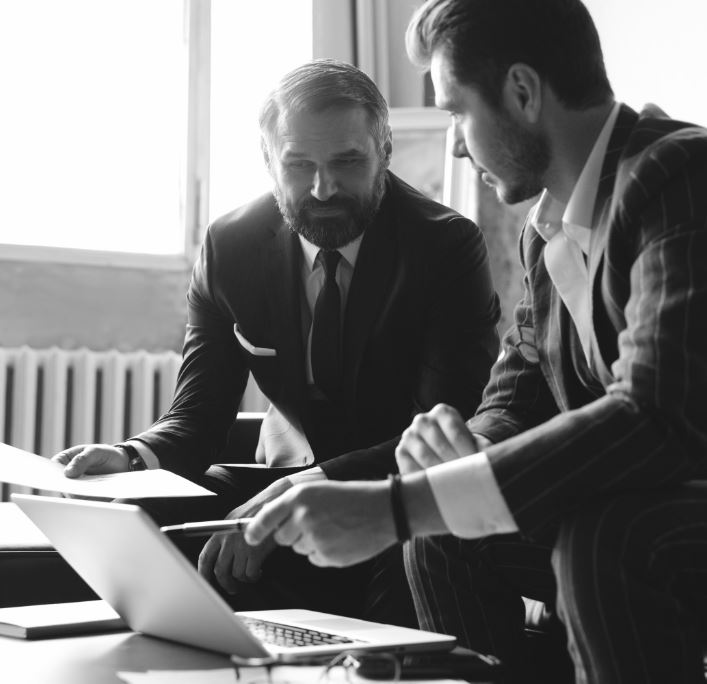 I felt like a priority from the beginning and highly recommend their counsel.

"Everyone was extremely helpful and I was able to talk to Joseph immediately after calling. He provided me with excellent advice and information for my case. I felt like a priority from the beginning and highly recommend their counsel."

They are honestly the best attorneys ever.

"I have been represented by Joseph and Peter 3 times already. They are honestly the best attorneys ever. They were really helpful and got me the best deals. They are really flexible and informative... 100% would recommend to anyone from small claims to criminal cases!"

Joseph and Peter are definitely who you want on your side.

"My family and I are so grateful for the hard work and talent that all was offered in my behalf. Having a scary situation made light by trusting in this law firm was the best decision my family and I made. They were always so prepared and confident. They were always kind and took the time to help me understand what was going on every step of the way. Joseph and Peter are definitely who you want on your side. You can be confident in their intelligence and ability to fight for you."
Work With Highly Skilled & Experienced Attorneys
Phone & Video Conference Services for Clients Who Prefer to Meet Remotely

We Offer Free Consultations - Se Habla Español

We Have An Aggressive and Comprehensive Approach For Each Case

Our Firm Has Been Serving Clients Since 2000

We Conduct Thorough & Complete Investigations
Get StarteD With A Free Consultation