SALT LAKE CITY JUVENILE DELINQUENCY ATTORNEY
Juvenile Delinquency is defined as the habitual committing of criminal acts or offenses by a young person, especially one below the age at which ordinary criminal prosecution is possible. In other words, being charged with juvenile delinquency means that a child has done something against the law, but has not been charged with an actual crime as they would have if they were an adult. Children, being children, can sometimes be easily influenced and make snap decisions that they may or may not be aware are against the law.
It may not seem serious, but if your child is charged with being a juvenile delinquent, he or she will need legal representation to protect their rights and their future. Contact Jardine Law Office P.C. today if your child needs legal representation. Our Juvenile delinquency attorneys will assure you that your child's future is made a priority and that they are not given undue consequences for their mistakes. Call us today in Salt Lake City at (801) 396-9993 for a free case evaluation.
The most common juvenile delinquency offenses are:
When a child has been reported to the police, depending on the severity of the offense, the officer typically can decide whether or not to issue a verbal warning to the child, hold the child until a parent or guardian can come, or refer them to juvenile court. If the child is referred to juvenile court, the juvenile court's probation officer or the prosecutor will take over the case. At this point the court will take into consideration the following before assigning consequences:
The severity of the offense
The juvenile's age
The juvenile's past record
The strength of the evidence in the case
The juvenile's gender (boys are more likely to be charged than girls)
The juvenile's social history, and
The ability of the minor's parents to control his or her behavior.
What possible consequences could a juvenile delinquent receive?
If no formal charges are brought against the child, the prosecutor or probation officer has the option of choosing one or more of the following informal consequences:
Listen to a stern lecture
Attend counseling
Attend after-school classes
Repay the victim for damages
Pay a fine
Perform community service work, or
Enter probation.
Work With our Juvenile Crimes Attorneys
After a child is charged as a juvenile delinquent, they have now been exposed to the juvenile justice system and may be more likely to re-offend. It is extremely important to take these charges seriously and act on them by hiring a juvenile delinquency attorney. You and your child will need guidance through the juvenile court system and experienced legal attorneys who will make sure your child's case is handled compassionately and proficiently. We care about the future of our children and the necessity of giving them every opportunity for a positive outcome. If your child needs a Juvenile delinquency attorney in Salt Lake City, contact us at (801) 396-9993 to request a free case evaluation.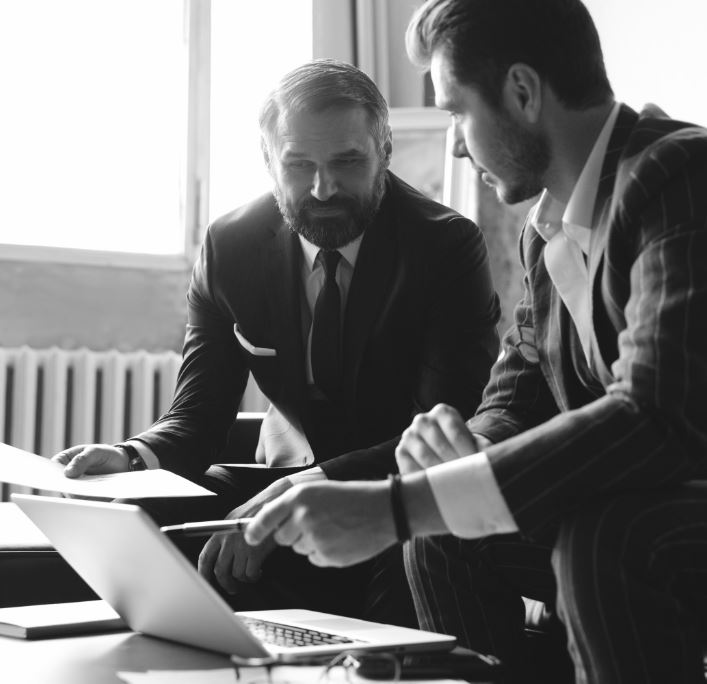 I felt like a priority from the beginning and highly recommend their counsel.

"Everyone was extremely helpful and I was able to talk to Joseph immediately after calling. He provided me with excellent advice and information for my case. I felt like a priority from the beginning and highly recommend their counsel."

They are honestly the best attorneys ever.

"I have been represented by Joseph and Peter 3 times already. They are honestly the best attorneys ever. They were really helpful and got me the best deals. They are really flexible and informative... 100% would recommend to anyone from small claims to criminal cases!"

Joseph and Peter are definitely who you want on your side.

"My family and I are so grateful for the hard work and talent that all was offered in my behalf. Having a scary situation made light by trusting in this law firm was the best decision my family and I made. They were always so prepared and confident. They were always kind and took the time to help me understand what was going on every step of the way. Joseph and Peter are definitely who you want on your side. You can be confident in their intelligence and ability to fight for you."
Work With Highly Skilled & Experienced Attorneys
Phone & Video Conference Services for Clients Who Prefer to Meet Remotely

We Offer Free Consultations - Se Habla Español

We Have An Aggressive and Comprehensive Approach For Each Case

Our Firm Has Been Serving Clients Since 2000

We Conduct Thorough & Complete Investigations
Get StarteD With A Free Consultation