Misdemeanor DUI Charges
Salt Lake City Criminal Defense Attorneys
Utah ranks 8th nationwide as far as strictness for DUIs is concerned. With strict penalty laws and even stricter prevention laws, you may be viewing your DUI charge as a foregone conclusion, but you do have viable options. The misdemeanor DUI penalties applied to first-time offenders and even second-time offenders have a range of penalties. Giving in and accepting whatever charges are brought against you may result in more severe penalties now and in the future. You should consider a Salt Lake City misdemeanor DUI attorney.
For the best results, misdemeanor DUI charges require the confidence and authority of an experienced attorney. Joseph Jardine and Peter Goodall have spent the better part of the last two decades representing people in Utah's tough courtrooms. With extensive experience and the confidence to mount an aggressive defense, Jardine Law Offices P.C. can rise to the challenge in your misdemeanor DUI case.
WHAT MAKES A MISDEMEANOR DUI IN UTAH
Most first time DUI offenders in Utah will receive a misdemeanor charge. While there is a maximum potential of 180 days in jail, most will receive sentencing much closer to the mandatory two days. Some might avoid jail time altogether and instead complete an equivalent amount of community service.
Across the board, first-time offenders can expect their licenses to be suspended for around four months. Misdemeanor DUI offenders can also expect a year of driving with an ignition interlock device. In some cases, the IDD might not be administered. Misdemeanor DUIs will also be expensive, with most fines exceeding $1000 dollars and a maximum fine reaching nearly $2,000. First-time offenders may also receive probation and court-ordered treatment programs.
Second-time DUI offenders are likely to get a misdemeanor DUI, but their penalties will be increased. While the maximum jail time remains the same, the mandatory increases from two days to 10. Alternatively, second-time offenders may opt for five days in jail and 30 days of house arrest. License suspension time increases drastically from around four months to two years. Second-time offenders will also have to deal with two years of driving with an ignition interlock device.
While first and second-time DUI offenders will normally receive misdemeanor charges for a DUI, this can change if their actions while driving under the influence caused harm to other people. If this is the case, they could receive felony charges. This could also be the case if they were charged previously in an accident where they took someone's life.
Don't Delay - Contact Our DUI Defense Attorneys
Although not a felony, misdemeanor DUI charges are nothing to be taken lightly. They still come with costly fines, the loss of freedom of transportation, and even jail time. Aside from the criminal penalties, you can expect to face a steep rise in car insurance costs, and you may feel negative effects regarding your job if your employer learns of your DUI charge. Whatever the case may be, it would be wise to consult with an experienced Salt Lake City misdemeanor DUI attorney. Call today for a free consultation with Jardine Law Offices P.C.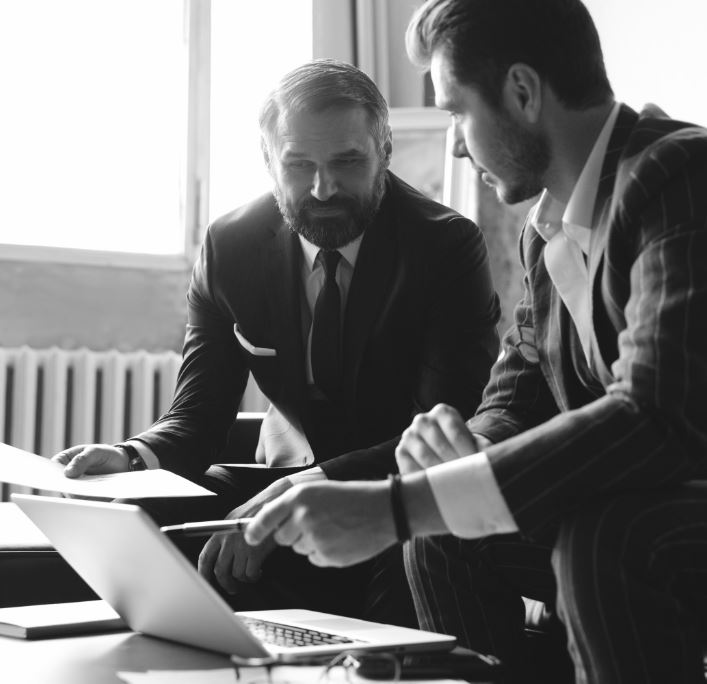 I felt like a priority from the beginning and highly recommend their counsel.

"Everyone was extremely helpful and I was able to talk to Joseph immediately after calling. He provided me with excellent advice and information for my case. I felt like a priority from the beginning and highly recommend their counsel."

They are honestly the best attorneys ever.

"I have been represented by Joseph and Peter 3 times already. They are honestly the best attorneys ever. They were really helpful and got me the best deals. They are really flexible and informative... 100% would recommend to anyone from small claims to criminal cases!"

Joseph and Peter are definitely who you want on your side.

"My family and I are so grateful for the hard work and talent that all was offered in my behalf. Having a scary situation made light by trusting in this law firm was the best decision my family and I made. They were always so prepared and confident. They were always kind and took the time to help me understand what was going on every step of the way. Joseph and Peter are definitely who you want on your side. You can be confident in their intelligence and ability to fight for you."
Work With Highly Skilled & Experienced Attorneys
Phone & Video Conference Services for Clients Who Prefer to Meet Remotely

We Offer Free Consultations - Se Habla Español

We Have An Aggressive and Comprehensive Approach For Each Case

Our Firm Has Been Serving Clients Since 2000

We Conduct Thorough & Complete Investigations
Get StarteD With A Free Consultation