SALT LAKE CITY BICYCLE ACCIDENT ATTORNEY
Have You Been Injured in a Bicycle Accident in Utah? Jardine Law Offices P.C. is Here to Help.
Whether you prefer bicycling as a sport, exercise, or for any other purpose, there is no denying that just about everyone enjoys a bike ride. Throughout our beautiful Utah summers especially, you will often see both lone cyclists and large groups riding together alongside the roadways. As children, we typically learn about safety but also the downright art of riding our bikes. We love to race them with our friends, build ramps, and many of us even learn a few tricks to astonish our peers.
Of course, regardless of age, there are also many gorgeous places to ride a bike in Utah, including a limitless number of scenic trails and routes. At the same time, many people use their bicycles for basic, everyday reasons such as commuting to and from work or school. Unfortunately, while there are numerous benefits to the activity, bicycling can also have a serious downside as it poses many dangers and must be done with caution.
Vehicles on the roads and in parking lots, for instance, can be an enormous threat for cyclists of any age. This is because of the plain and simple lack of safety measures to adequately protect riders from injury. As such, collisions with larger vehicles can be absolutely devastating. All in all and no matter the way in which you use your bike, it is good to know that there are compassionate and devoted personal injury attorneys in Utah ready to help should you find yourself injured in an accident.
Our aggressive team of Salt Lake City bicycle accident attorneys at Jardine Law Offices P.C. understands how stressful and scary being seriously injured in a bicycle accident can be. While you focus on the road to recovery, allow us to take care of the stressful litigation and hardships of fighting for your rights. Contact Jardine Law Offices P.C. today for a no-obligation consultation with one of our attorneys at no cost to you.
TOP CAUSES OF BICYCLE ACCIDENTS IN SALT LAKE CITY
The reasons for bicycle accidents in Salt Lake City are no different than anywhere else around the country. In 2018, there were 857 bicycle accidents reported in the United States alone. Cyclists involved in these accidents are often seriously injured or even killed. Moreover, most of these crashes are caused by the driver of the vehicle involved in the accident.
Why should we know the specific reason for the crash? This information is so important because in order to file a claim and hold a reckless driver accountable for their actions, negligence must be proven. In rare cases it is not directly the driver's fault for the collision, therefore, the only way to ensure a successful claim is to provide proof of negligent behavior.
Reasons drivers collide with cyclists can include:
Failing to pass at least three feet away
Speeding
Distracted driving
Unsafe lane changes
Unsafe turning
Failure to yield
Failure to respect traffic signage
Fatigued driving
Impaired driving
No matter the cause, if you or a loved one have been injured in a collision with a vehicle, it is imperative to speak with a Utah bicycle accident attorney immediately. At Jardine Law Offices P.C., we have the knowledge necessary to build your case and hold those who are responsible for your injuries accountable. Schedule your free consultation with one of our compassionate attorneys online at your earliest convenience. We also offer virtual consultations for our clients who wish to meet virtually rather than in person.
COMMON INJURIES ASSOCIATED WITH BICYCLE ACCIDENTS IN UTAH
Bicycle accidents, especially if a motor vehicle was involved, can be detrimental for the cyclist. The only protection cyclists have while out riding is the safety equipment that they choose to wear. Even with the most protective gear possible, however, it is always vital to be aware of your surroundings, such as the many vehicles you share the road with.
Some of the most common injuries that are sustained in a bicycle accident include:
Head Injuries And TBI- Any hard bump to the head can lead to a Traumatic Brain Injury or TBI. Broken skull fragments can enter the brain and cause serious damage. The most common form of TBI is a concussion, and although they are often considered mild, they can quickly get much worse and even become fatal if left untreated.
Spinal Injuries- Cyclists have a high chance of being thrown off their bikes in an accident and their backs can hit the hard concrete. If you hit your back the wrong way, you could sever your spinal cord, possibly leaving you paralyzed for the rest of your life. Fractured vertebrae are also very dangerous.
Fractures- Broken bones are extremely painful and can take a long time to heal. Some workplaces will not allow employees to return to work with a broken bone depending on the location of the fracture.
Internal Injuries- If left untreated, internal injuries can be deadly. If a rib is broken in an accident, it could puncture a lung or any other vital internal organ. It is highly recommended to seek medical attention after a bicycle accident to be able to detect any unnoticed internal injuries.
Death- The most unfortunate circumstance of a bicycle accident is the death of the victim. There is no amount of money that can heal the heartache of losing a loved one too soon, but compensation can help surviving family members move forward without any added stress during such a difficult time.
If you or someone you love was seriously injured in a Salt Lake City bicycle accident, Jardine Law Offices P.C. is here to help. Our dedicated team of bicycle accident attorneys is always happy to answer any questions you may have about your unique situation and will help you get your bicycle accident injury claim started right away. Call us today for a free, no-obligation, and completely confidential consultation. No time for a consultation right now? No problem, you can schedule your consultation online at your earliest convenience.
WHERE ARE THE SAFEST PLACES FOR CYCLISTS TO RIDE?
If an individual wants to plan a cross-country bicycle trip, they should plan according to which cities are more dangerous for cyclists and which ones were safer. Statistics by city are all based on whether these cities specifically have bicycle lanes and how heavy traffic is in a specific city. Statistically, some places around the country are way more dangerous to cyclists than others in general.
Bicycle safety efforts have been considered by many cities. Painted lines for designated areas for cyclists, reduced speed zones, and better bike parking can help reduce the risk to cyclists. However, if you were seriously injured in a bicycle accident anywhere in the state of Utah, our knowledgeable team of Salt Lake City bicycle accident attorneys at Jardine Law Offices P.C. is here to help. We will fight by your side to protect your rights as a victim and ensure that you receive the maximum amount of compensation that you deserve. Schedule a free, no-obligation, and completely confidential consultation with one of our attorneys today.
WHAT ARE UTAH'S BICYCLE LAWS?
There are general rules when riding a bike in the United States, and each state has its own specific bicycle safety laws, as well as certain requirements for a bicycle to be legal to ride on the road. A bicycle, by definition, is a device that is propelled by human feet or hands with pedals or cranks. Bicycles have a seat for the operator and wheels that are 14 inches or larger in diameter.
For your bicycle to be legal on the road, Utah law has a few requirements. Whether it's just before sunrise or after sunset, all bicycles are required to have a white headlight, side reflectors, and either a red taillight or a red reflector that are visible for at least 500 feet. This makes it easier for vehicles to see you at night. Brakes must be capable of stopping within 25 feet from a speed of 10mph on dry pavement. Faulty brakes can cause a serious accident. Lastly, there cannot be a siren or any kind of whistle on your bike.
While riding with traffic, all cyclists must ride in the same direction with traffic. Riding as far to the right as possible is required of all cyclists unless they are preparing to turn left, going straight past a right-turn-only lane, avoiding unsafe conditions on the right edge of the road, or traveling in a lane that is too narrow to safely ride side-by-side with another vehicle. Cyclists are allowed to ride two abreast as long as they do not interfere with the normal flow of traffic, but more than two abreast are not allowed.
If you or someone you love are a cyclist who followed these laws and was still injured in a serious bicycle accident in Salt Lake City, you're going to need the help of a skilled bicycle accident attorney. Allow the team at Jardine Law Offices P.C. to handle the complexities of your case while you focus on recovery. Call us today for a consultation with one of our knowledgeable bicycle accident attorneys at no cost to you, or you can schedule a virtual consultation online at your earliest convenience.
DAMAGES THAT CAN BE COLLECTED FROM A BICYCLE ACCIDENT IN UTAH
No amount of money can replace the life of a loved one or the quality of life you may have had prior to an accident. The damages you can claim in a suit are for your peace of mind, to help pay for out-of-pocket expenses, and to replace any property damaged in the accident. The severity of your injuries decides what claims you can include in your suit. Experts in economical studies and doctors can help testify on your behalf to prove that your injuries were a result of your accident and the impact they have on your life.
Some of the damages that can be collected in a Salt Lake City bicycle accident case can include:
Medical expenses- Any expenses for procedures or appointments. This includes the emergency room visit and any future appointments.
Wrongful death- Unfortunately, some accidents are so severe that the injuries can result in the untimely death of a loved one.
Loss of income due to injuries- Taking time off for appointments is time-consuming and could put a major dent in your finances. This includes all current and future appointments that are for the injury obtained in the accident in the claim.
Diminished earning potential- Due to your injuries, you may not be able to perform your duties to the level you used to. This can include the inability to obtain any pay raises or promotions.
Loss of job and ability to work- Some injuries can even make it so you can no longer work at all.
Special equipment necessary because of medical issues- Injuries that have rendered you unable to work may have also made it so you can no longer function without assistance.
You could collect these damages and more with the help of a skillful and caring bicycle accident attorney from Jardine Law Offices P.C.. Our team is ready to go above and beyond expectations in ensuring that you receive the maximum amount of compensation that you deserve. Your rights as a victim will be protected and we will be by your side throughout the entire process. Contact Jardine Law Offices P.C. for a confidential consultation with one of our bicycle accident attorneys today, or you can schedule a consultation at your earliest convenience online. We also offer online consultations for our clients who wish to meet virtually versus in person.
CALL Jardine Law Offices P.C. ABOUT YOUR BICYCLE ACCIDENT TODAY
All bicycle accidents have the potential to be terrifying. Virtually zero protection against substantially larger vehicles makes bicycle accidents much worse than other types of traffic collisions. These accidents cause unnecessary stress and worry that victims, who are already focused on the turbulent path to recovery, shouldn't have to go through on their own.
No matter the circumstances regarding your Utah bicycle accident injury case, you can depend on our compassionate and aggressive team of Salt Lake City bicycle accident attorneys at Jardine Law Offices P.C.. We take the time to thoroughly investigate each individual case in order to be able to maximize the amount of compensation that our clients deserve. Call us today at (801) 396-9993 for a free consultation with one of our skilled bicycle accident injury attorneys.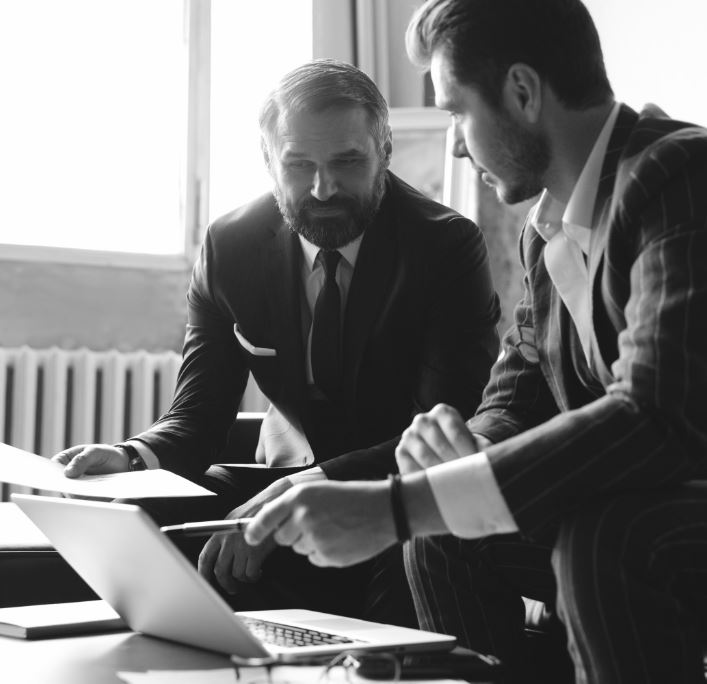 I felt like a priority from the beginning and highly recommend their counsel.

"Everyone was extremely helpful and I was able to talk to Joseph immediately after calling. He provided me with excellent advice and information for my case. I felt like a priority from the beginning and highly recommend their counsel."

They are honestly the best attorneys ever.

"I have been represented by Joseph and Peter 3 times already. They are honestly the best attorneys ever. They were really helpful and got me the best deals. They are really flexible and informative... 100% would recommend to anyone from small claims to criminal cases!"

Joseph and Peter are definitely who you want on your side.

"My family and I are so grateful for the hard work and talent that all was offered in my behalf. Having a scary situation made light by trusting in this law firm was the best decision my family and I made. They were always so prepared and confident. They were always kind and took the time to help me understand what was going on every step of the way. Joseph and Peter are definitely who you want on your side. You can be confident in their intelligence and ability to fight for you."
Work With Highly Skilled & Experienced Attorneys
Phone & Video Conference Services for Clients Who Prefer to Meet Remotely

We Offer Free Consultations - Se Habla Español

We Have An Aggressive and Comprehensive Approach For Each Case

Our Firm Has Been Serving Clients Since 2000

We Conduct Thorough & Complete Investigations
Get StarteD With A Free Consultation